Documents act as an important pillar to an organization enabling smooth execution of day-to-day business processes. This places even more emphasis on creating the perfect winning documents.
Important business documents are sent to internal teams for reviews and approvals before sharing them externally for final sign-offs.
Revv enables users to create document rules, nominate approvers, and obtain approval/rejection on documents through the "send for internal approval" feature.
What is a document approval workflow system?
A document approval workflow system streamlines and automatically routes documents to the respective approvers and provides insights on approvers' actions and pending tasks.
The process enables approving documents in a designated order and notifying approvers when it is their turn to review the document. It ensures that a document is complete, accurate, and send-ready.
Who needs to automate the document approval workflow?
Document processing is an ingrained part of every department in an organization – sales, purchase, human resources, marketing, finance, customer support, legal, etc.
Automating the document approval workflows liberates them from error-prone and time-consuming manual and email processes. It focuses their strengths on more fruitful work.
Transform document approval workflow with Revv
Revv's advanced and user-friendly features redefine the approval process, enhance daily operations, increase productivity, and ensure that nothing slips through the cracks.
Revv provides two ways to configure approval workflows in documents.
1. Template level
Business departments in an organization deals with multiple documents on a daily basis. There is some information that remains common in these documents, while some fields need customization. Also, depending upon the criticality of information, some fields might require approvals. Revv expedites this process through its form-based templates and offers two types of document approval workflows at a template level.
a) Form fields level: Form fields are fillable placeholders in a document. It reduces the repetitive processes of redoing the entire document.
The information that you fill in these fields gets automatically updated in the corresponding fields throughout the document. It helps to draft a document without any hassle in just three steps – pick a template, create a doc, and fill the form to complete it.
For example, the sales team in an organization sends out sales proposals to prospective clients. Some information is kept standardized for every sales proposal, while some need customization like packages, billing period, company name, company address, etc.
The fields that need to be updated every time can be created as form fields in the sales proposal template.
Next, create an approval process for fields that demand scrutiny from colleagues or seniors before sending them externally. For example, a workflow can be created for all sales proposals where the billing period is more than two months.
Upon trigger, such approval requests get routed to the list of approvers provided in the workflow settings.
The proposals that don't require approval get automatically approved.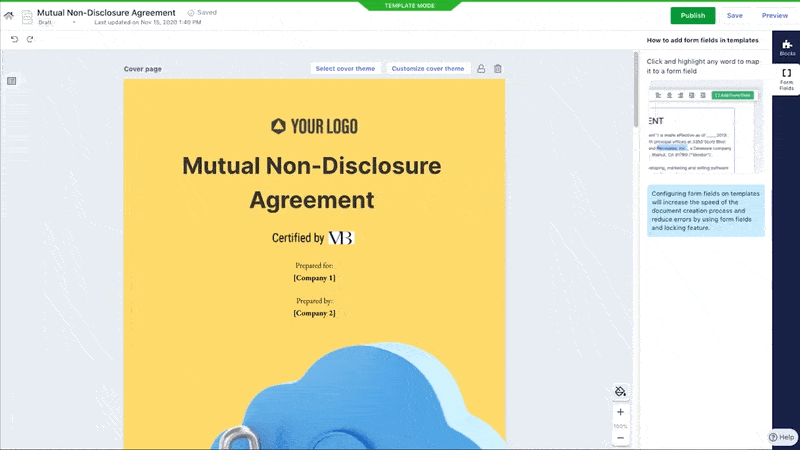 b) Clause or text level: Create multiple options for clauses and use them in documents as and when you require them. For example, you can have three clause options for three different pricing terms. If any particular selected clause demands a review, users can configure workflows based on text or clause level in the template.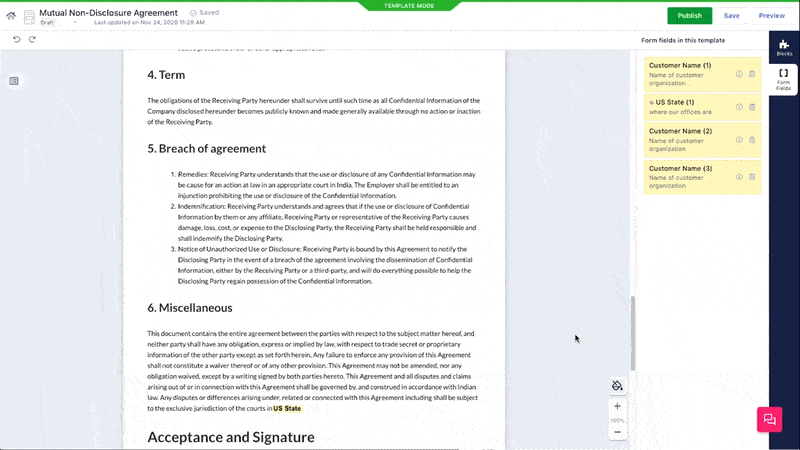 2. Quote level
Revv rescues sales teams from chaotic and inefficient email approvals on quotes.
In Revv, you can specify criteria at the product or price level and select the approvers. For example, an automated approval workflow can be created for all sales quotes when the sales team increases quantity beyond a threshold or gives more discount than allocated.
Build a seamless document approval process with Revv
Revv is all in one suite for your document needs. Its advanced document approval workflow process integrated with 'send for internal approval' feature provides out-of-the-box benefits to businesses.
Enable sequential or parallel approval workflows: Revv enables users to specify the order in which document(s) needs to be approved.
In a sequential approval system, a document moves to the next approver only when approval is received from the previous approver.
In parallel approval, a document is delivered to all the approvers altogether.
Standardized processes: It saves businesses from the chaotic loop of follow-ups over emails. It automates document approval workflow based on rules and criteria on documents and standardizes the entire process across business functions and teams in an organization.
Quick actions: The 'send for internal approval' feature facilitates responding to a document by clicking on 'approve' or 'reject' button. The approvers can also leave their comments/reasons for their decisions in the feedback box.
Track status of documents: Revv's workflow tracking mechanism provides insights on actions performed on a document, where the approval is stuck, and by whom. Clear visibility of every step helps to identify the hurdles and take necessary measures.
Faster: Approval automation speeds-up the entire process and leaves no space for confusion. It also informs approvers to act on tasks through email notifications.
Access documents on the go: Revv's documents can be accessed from any device, be it desktop or mobile. This means decisions on documents can be taken immediately from anywhere.
Highly secure: Revv makes sure that all documents are safe and secure and compliant with the latest industry standards.
Extremely efficient: It allows users to draft a template, create workflows, send it for approval, and track all the actions – all in one place.
How to automate and streamline the document approval workflow through Revv?
In this blog, we will create and implement an internal approval workflow on documents for form fields. Similarly, a workflow can be created for clauses and quotes.
Let's get started.
Follow the below instructions and learn to create and manage your document approval workflow process in Revv:
How to add form fields in a template?
How to create and implement a document approval workflow for form fields?
How a 'send for internal approval' process works in Revv?
How to track approvers' actions on documents?
How to add form fields in a template?
1. Go to 'templates' section.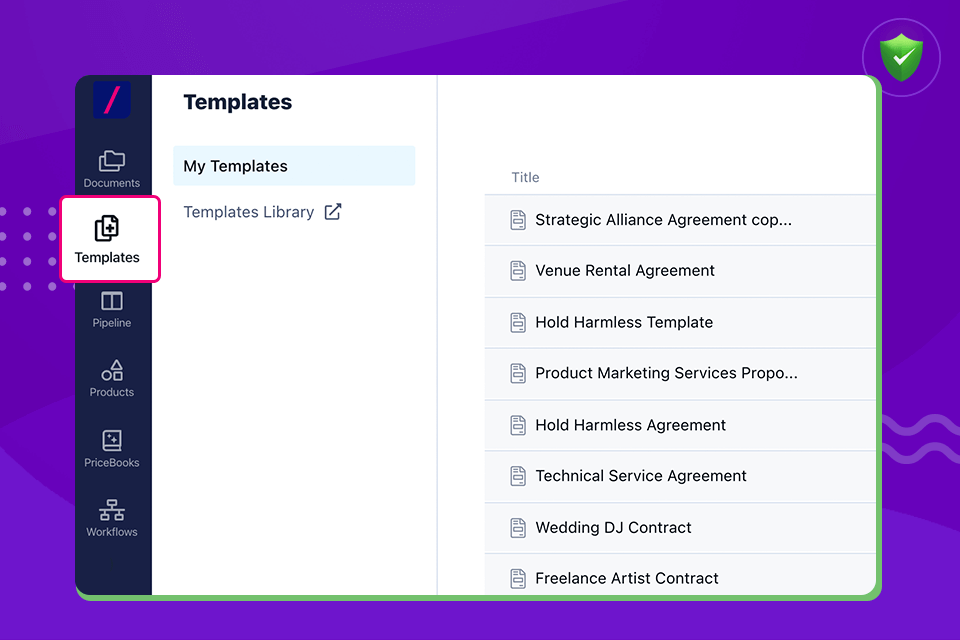 2. Choose a template from 'my templates.'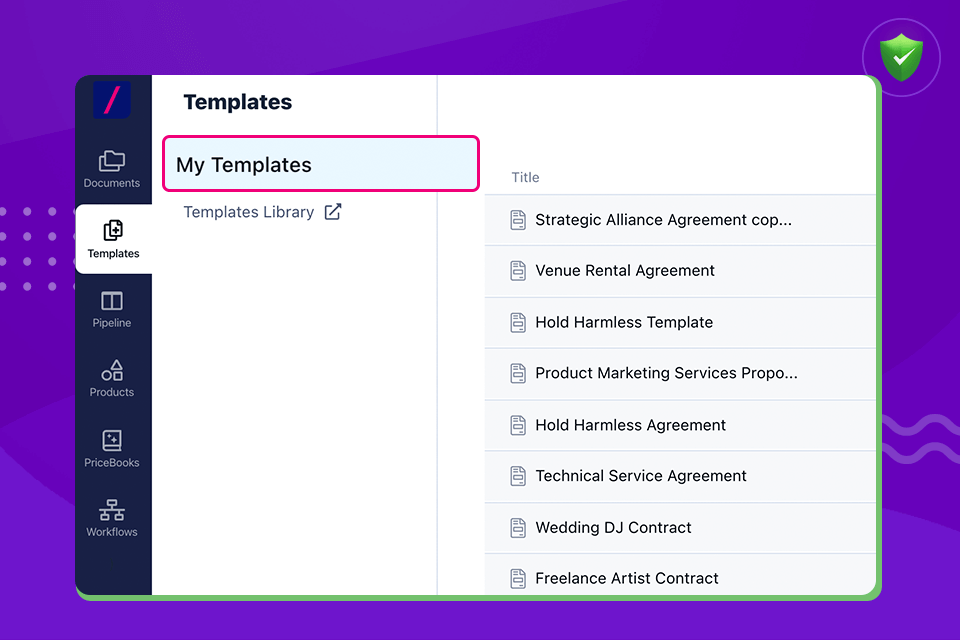 3. You can also import a template from Revv's 400+ business document templates. Add it to 'my templates' section in Revv.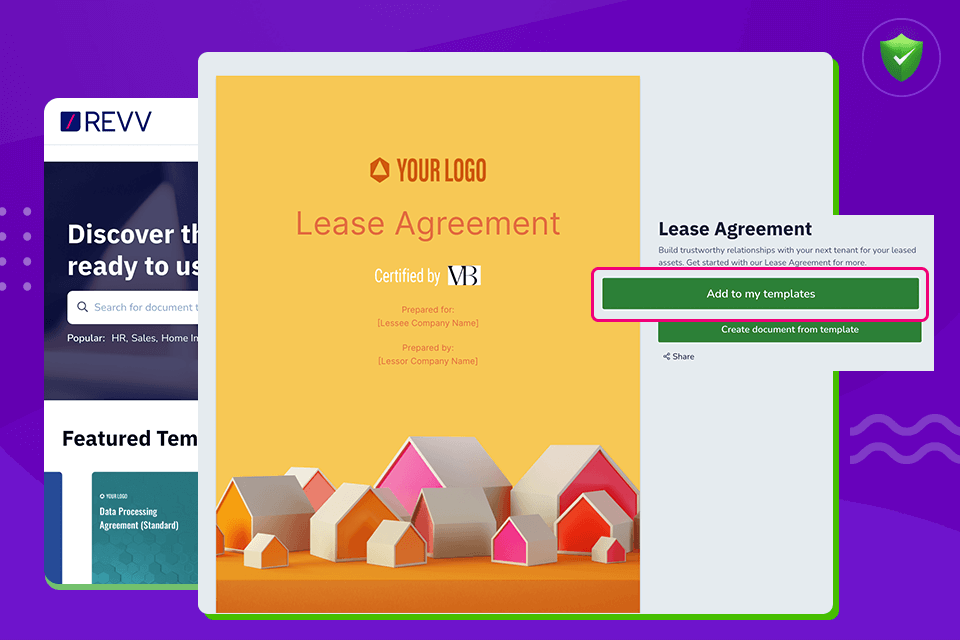 4. Click on the template.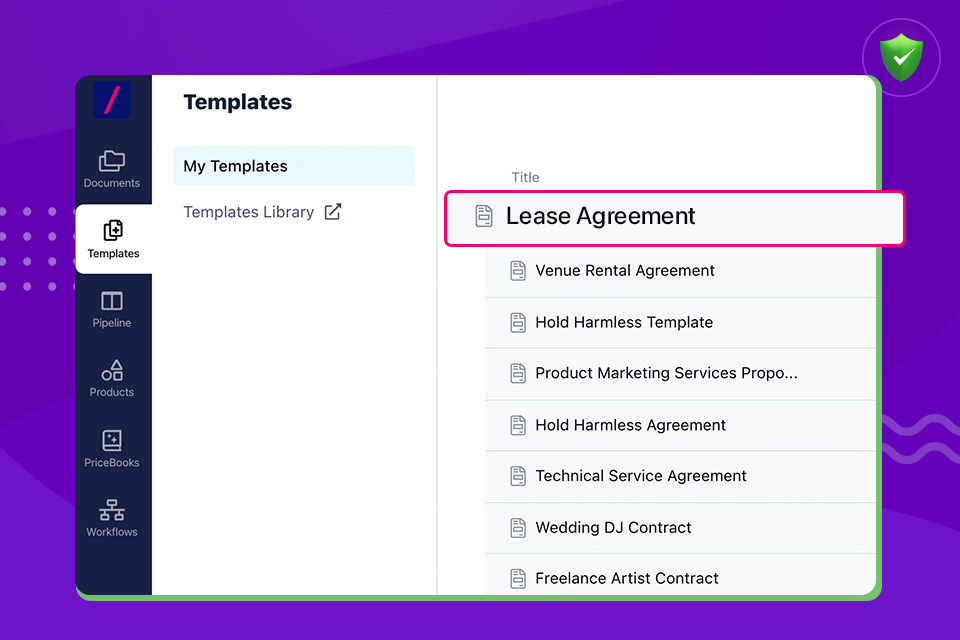 5. To make any changes in a template, ensure that it is in 'template draft' mode and not in 'published' mode. If it is in 'published' mode, then click on 'edit' button on the page and change it.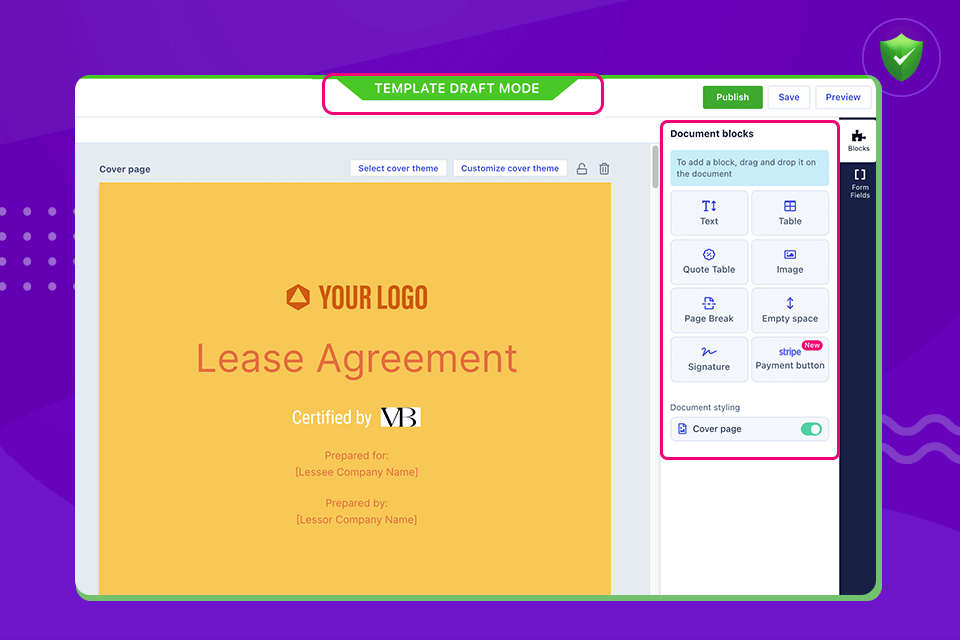 6. Edit and complete the template. Customize the document by dragging the document blocks into the document and edit them based on your requirement. Another way to do this is by clicking on the plus (+) icon in the document and selecting the required block.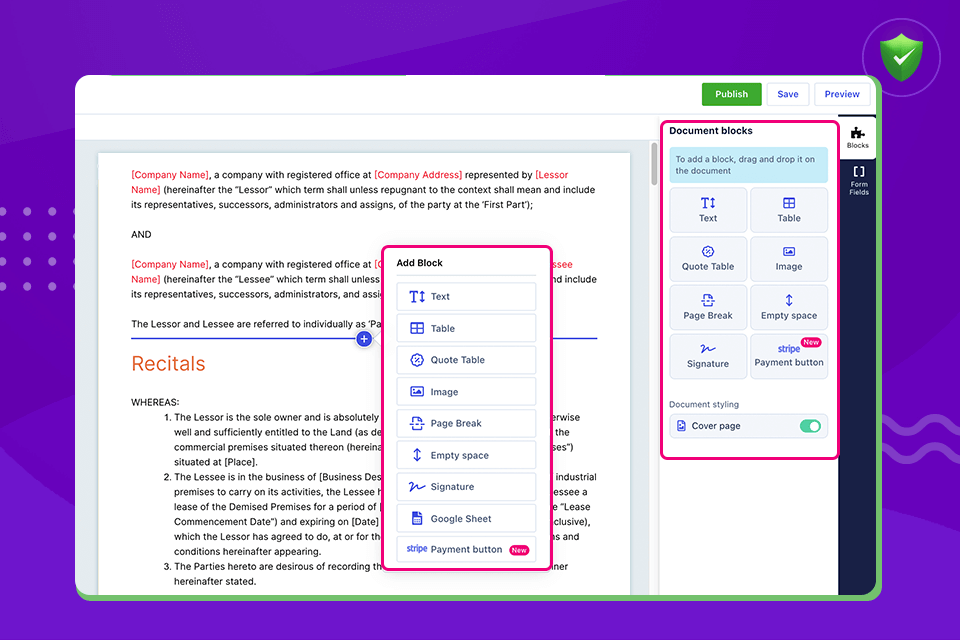 7. Select the text you want to customize.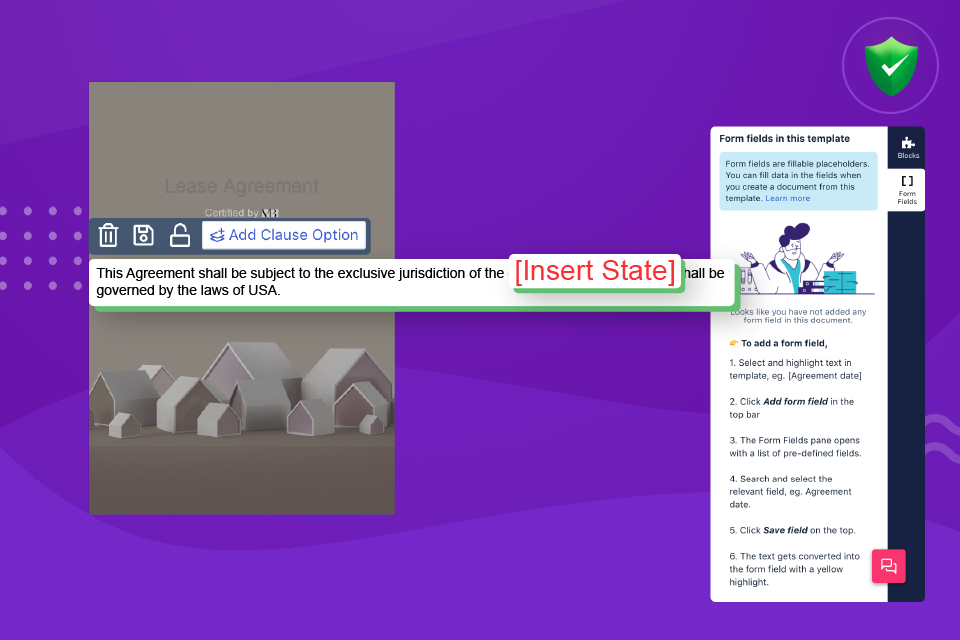 8. Click on 'add form field' button.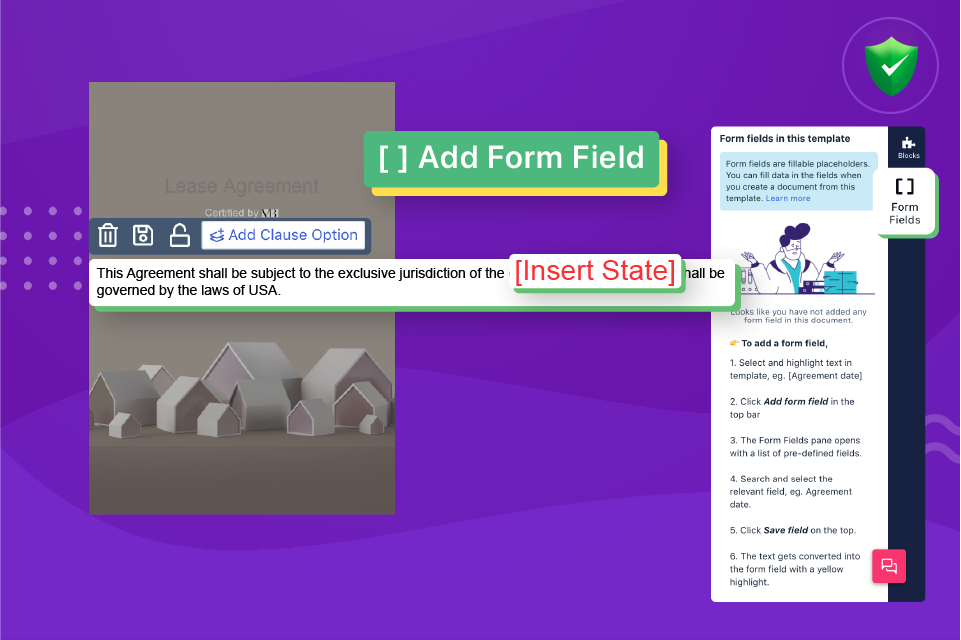 9. Choose a relevant form field and save it. For example, the 'state' field in 'jurisdiction and governing law' section (see the previous image) is linked to 'jurisdiction (USA)' form field (in the below image).
How to create and implement an approval workflow for form fields?
1. Go to the form fields pane, hover over the created field, and click on 'attach workflow.'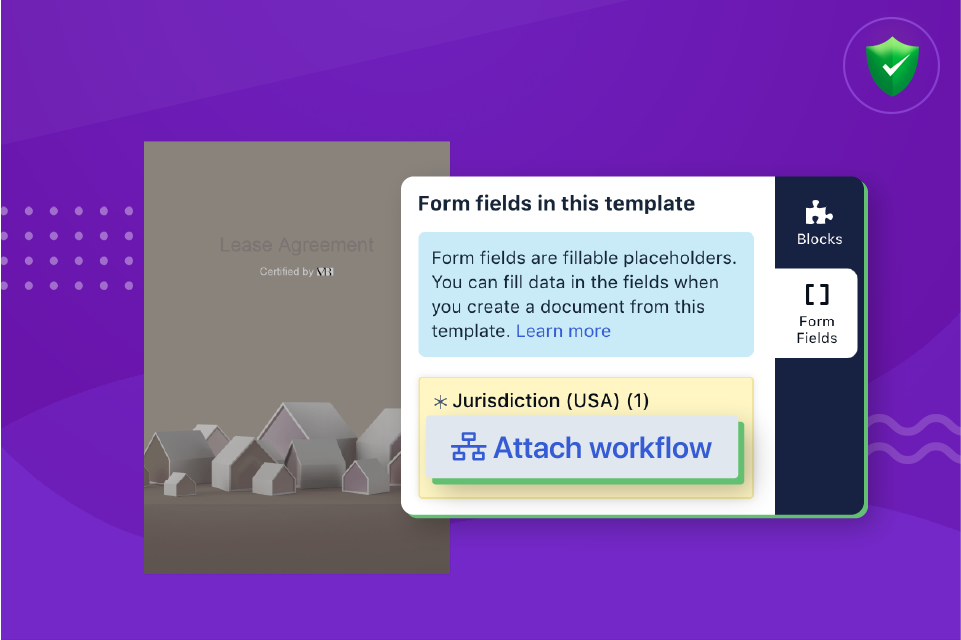 2. Let us create a workflow. For example, route an agreement for approval if the jurisdiction falls under 'California.'
To do that, first, let us create a condition and select value as 'California.'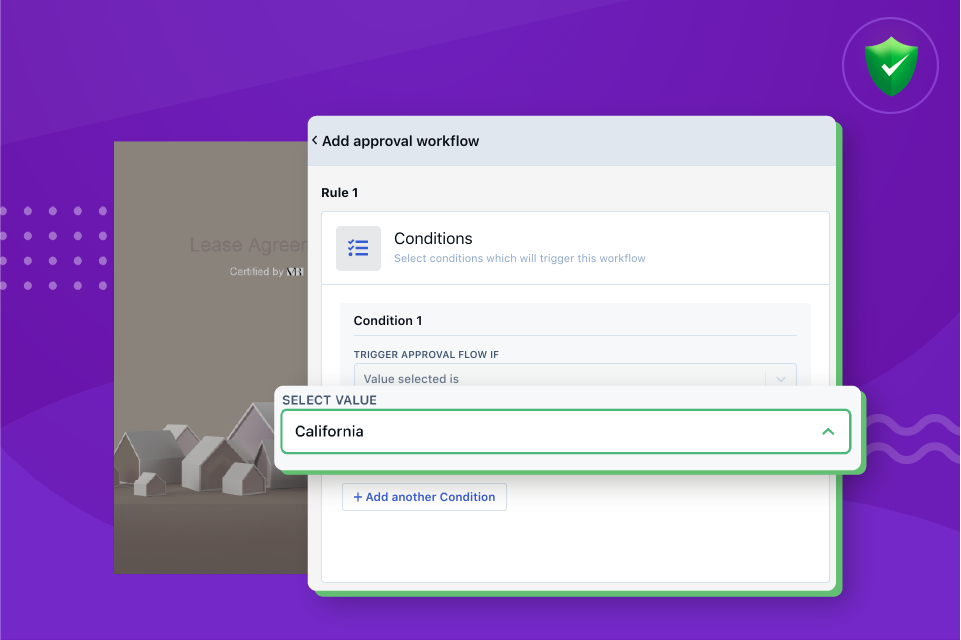 3. Next, we will choose the actions that will get activated for those conditions.
Choose between sequential and parallel approval.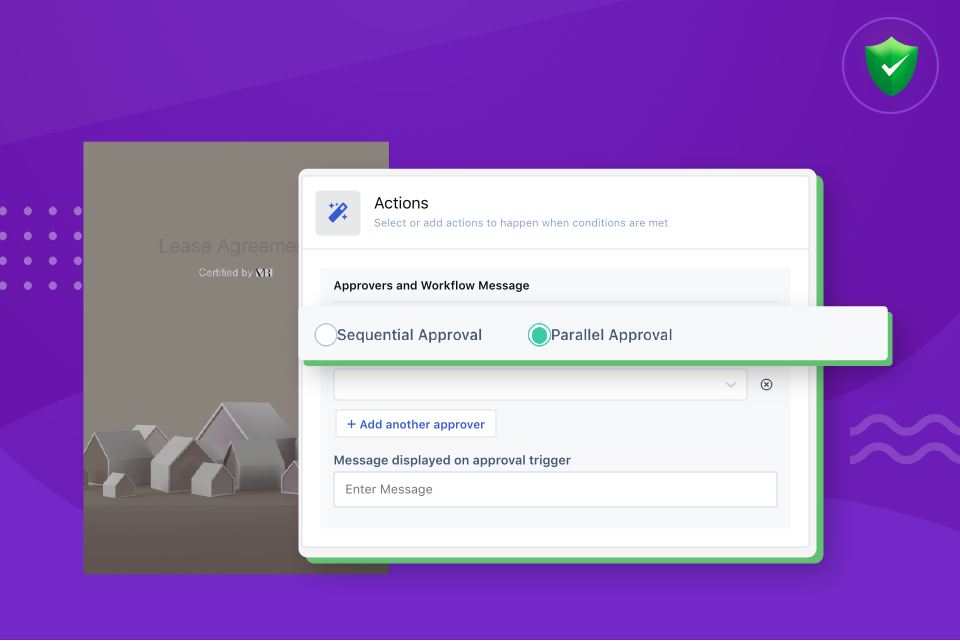 4. Add approvers to the list. You can also create a group of approvers in Revv. For example, corporate team, legal team, sales team, finance team, etc.
While creating an approval workflow, you can select a user or a group to respond to approval requests. Learn how to create user groups.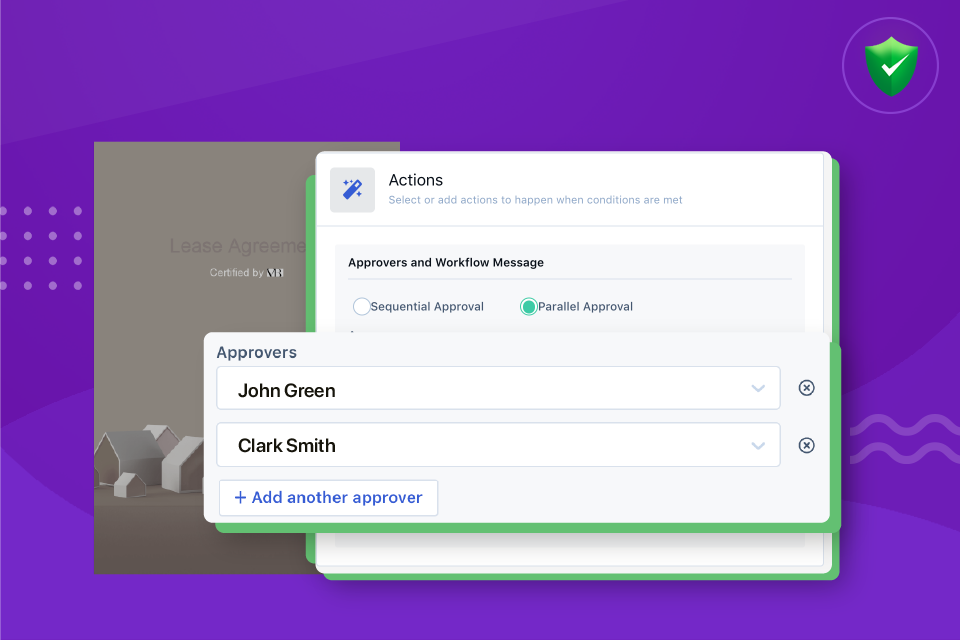 5. Write a message that gets displayed when the workflow is triggered.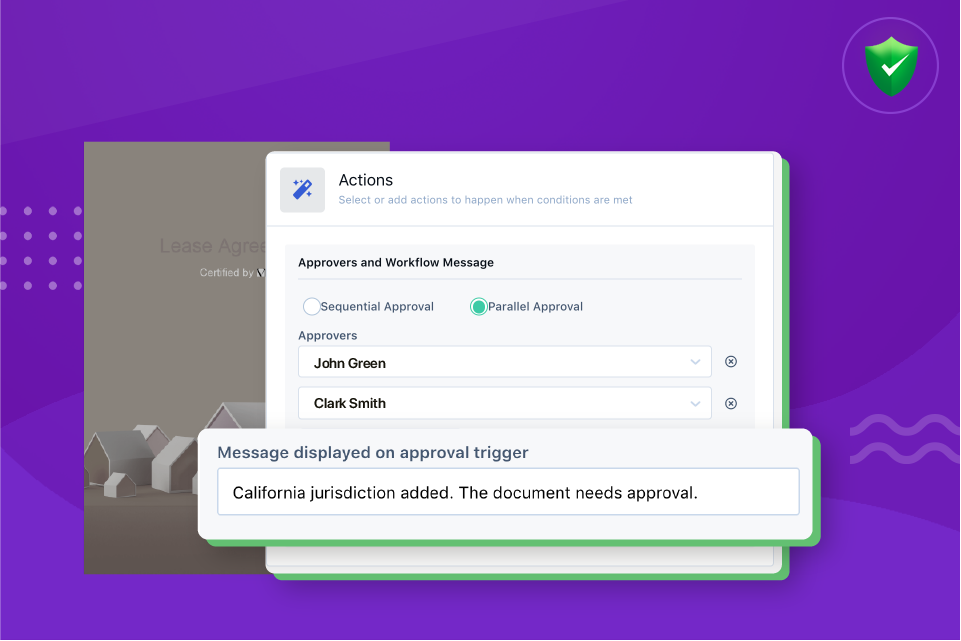 6. Click on 'save' button. The workflow is now created and will be triggered whenever this condition is added.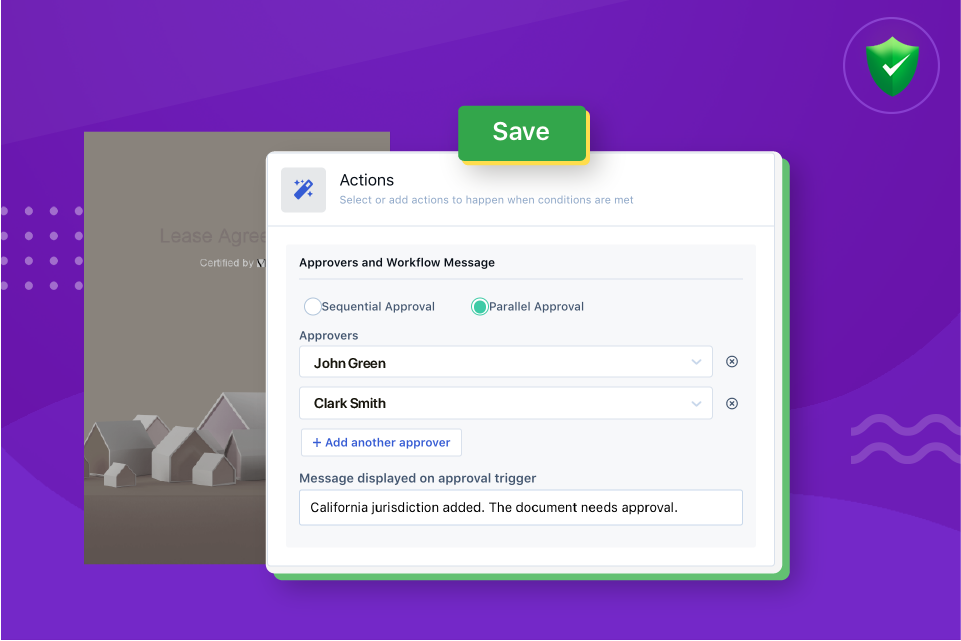 7. Click on 'publish' button when the template is complete and ready.
8. Select 'form template' tab, and click on 'publish as form template' button.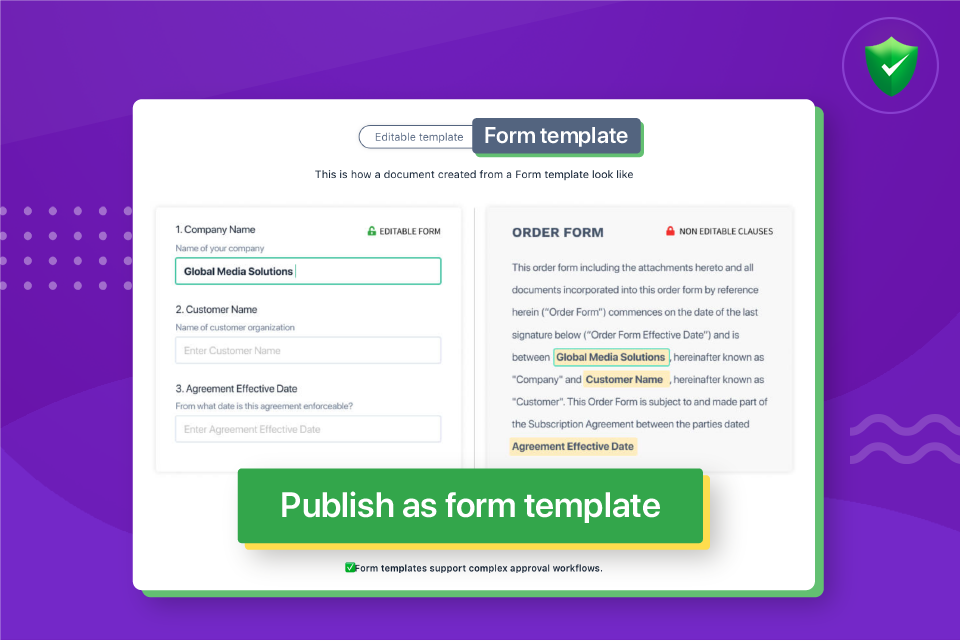 How a 'send for internal approval' process works in Revv?
1. Go to 'documents' section. Click on 'create document' button.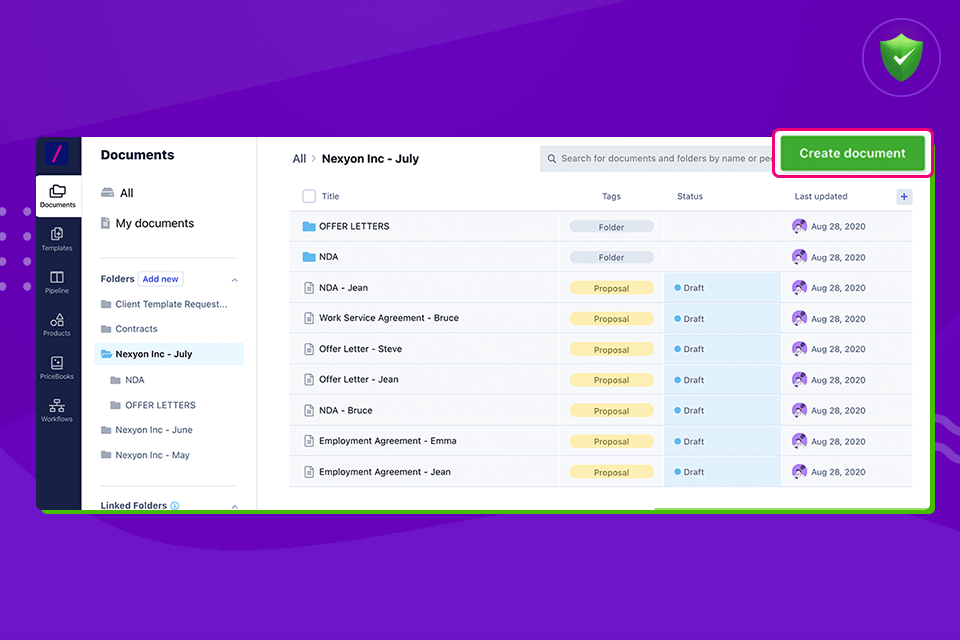 2. Select a template. Here let us select the lease agreement template that we have tailored in the above steps.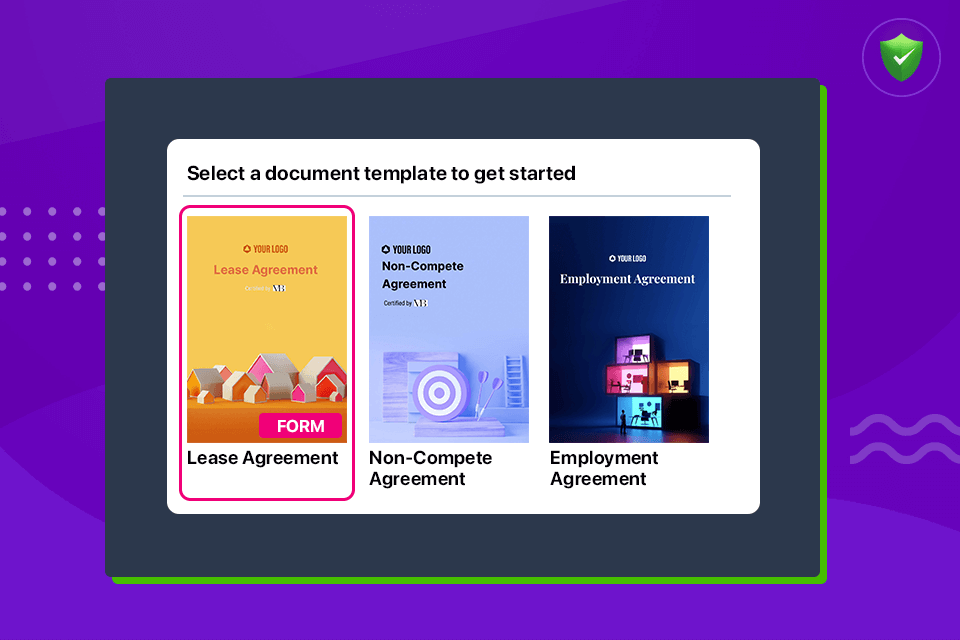 3. You can view all the form fields that are included in the document.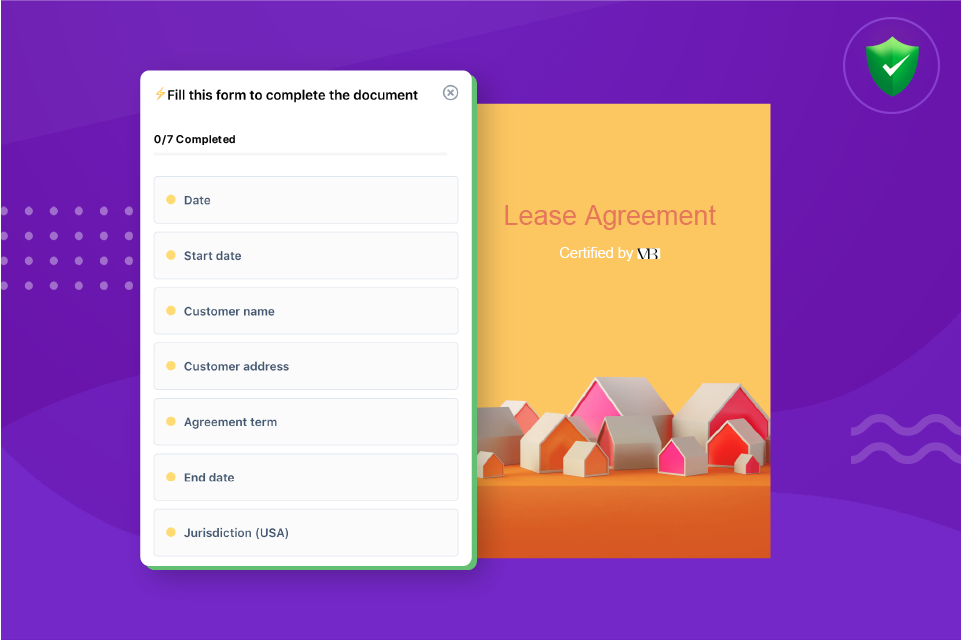 4. Fill in the form fields. Details entered in the form fields are automatically updated in the relevant fields of the document.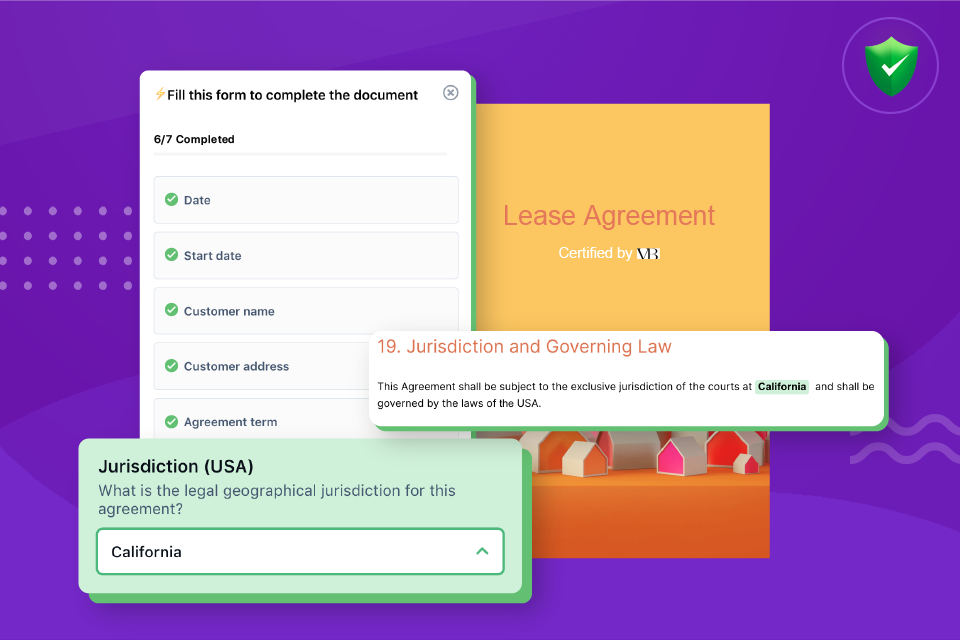 5. When the document is complete, click on 'send' button and select 'send for internal approval' from the drop-down.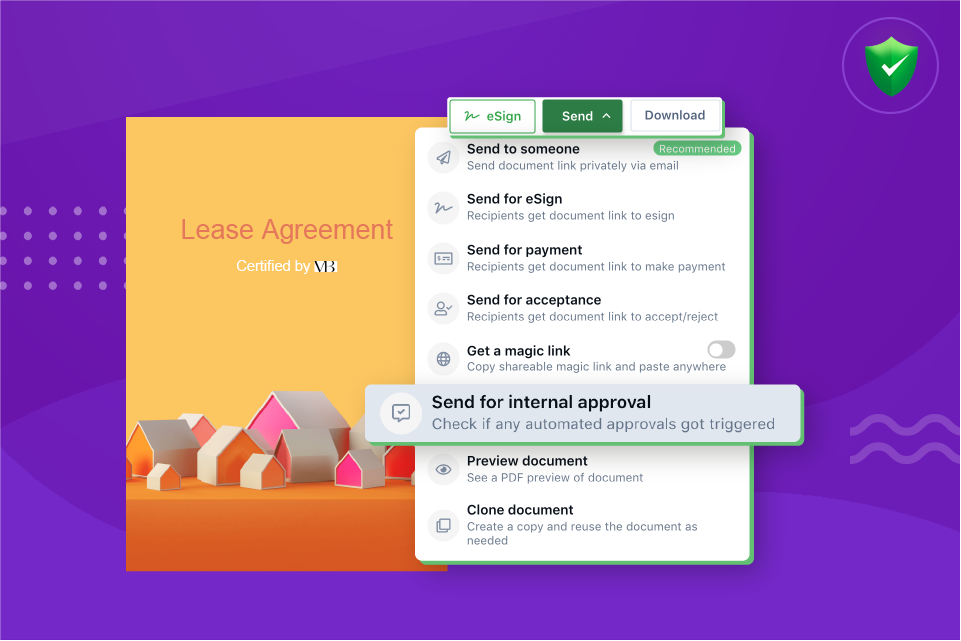 6. Documents associated with workflows can't be sent directly to recipients without internal review. By default, such documents will be first routed for internal approvals. Later, once approved, the document will go to the final recipients for eSignature or acceptance.   
As you can see in the below image, California is the selected value in the jurisdiction field. Since it is associated with a workflow, a message pops-up with a list of designated approvers and a comment box. Add a comment citing the reason for approval and send it for internal review.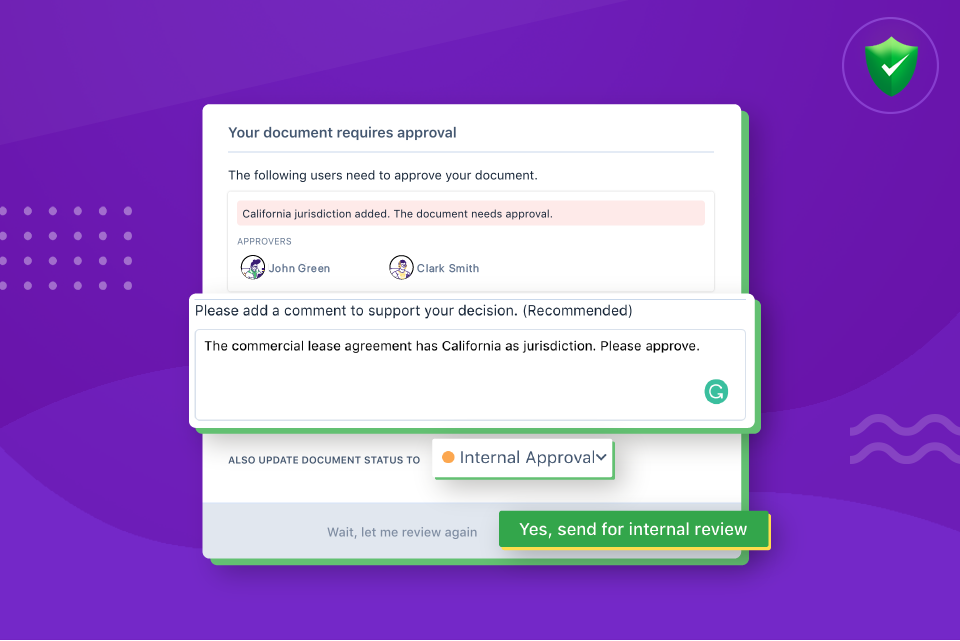 7. The approvers get immediately notified through email alerts. Click on 'view document.'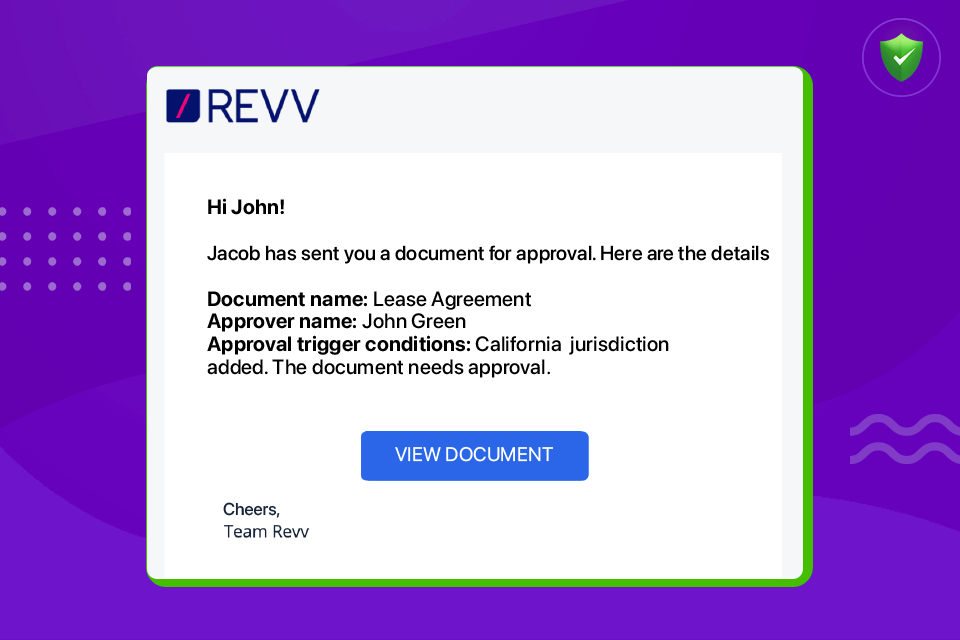 8. It will take to Revv's sign up page. Enter credentials – login id and password.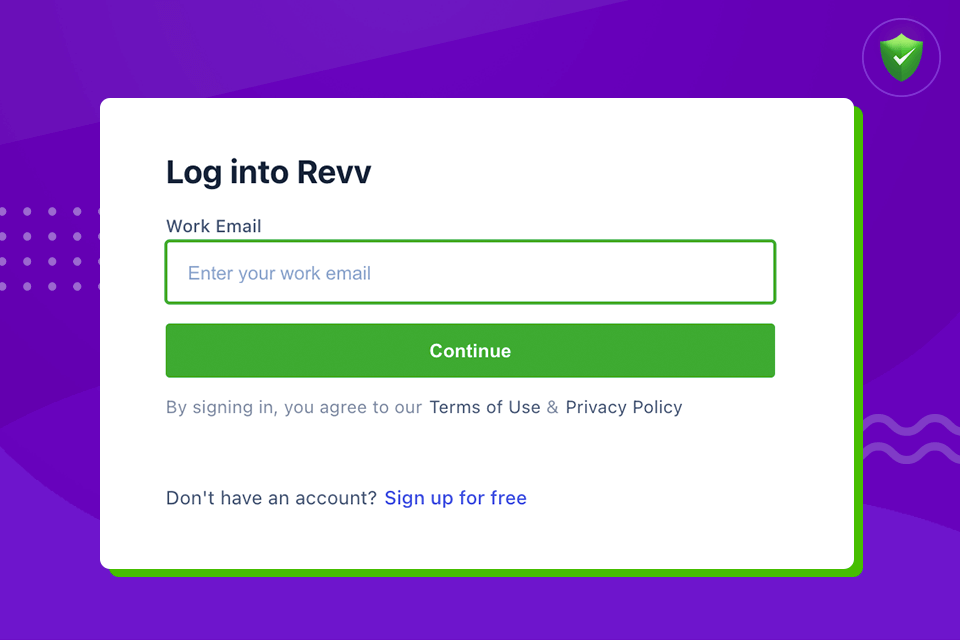 9. Approve/Reject the document.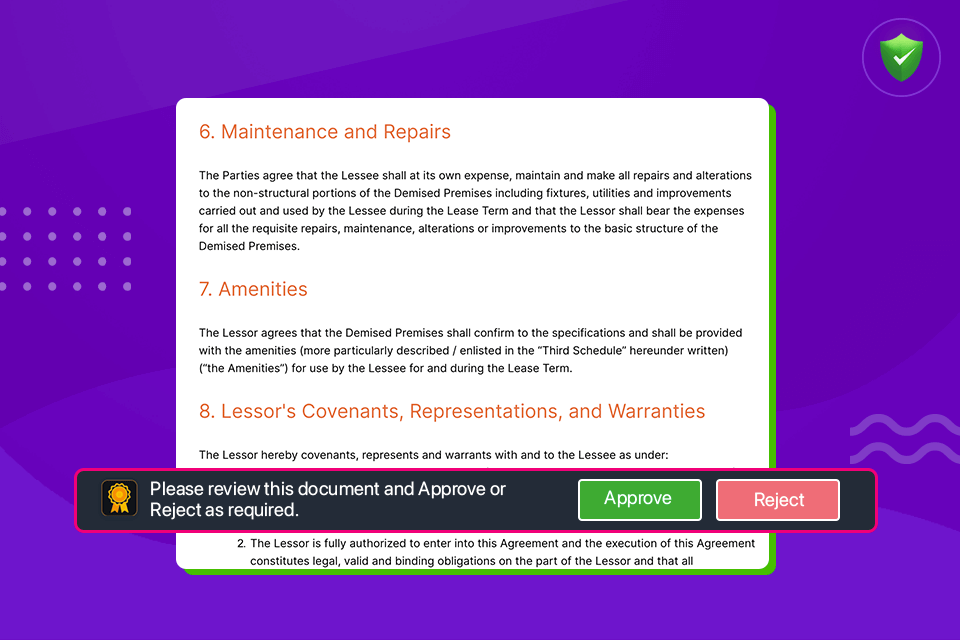 How to track approvers' actions on documents?
1. The 'activity' tab provides clear visibility on all the actions taken or pending in the document. The sender can easily track who has approved the document, pending approvals, where the document is held up, and by whom.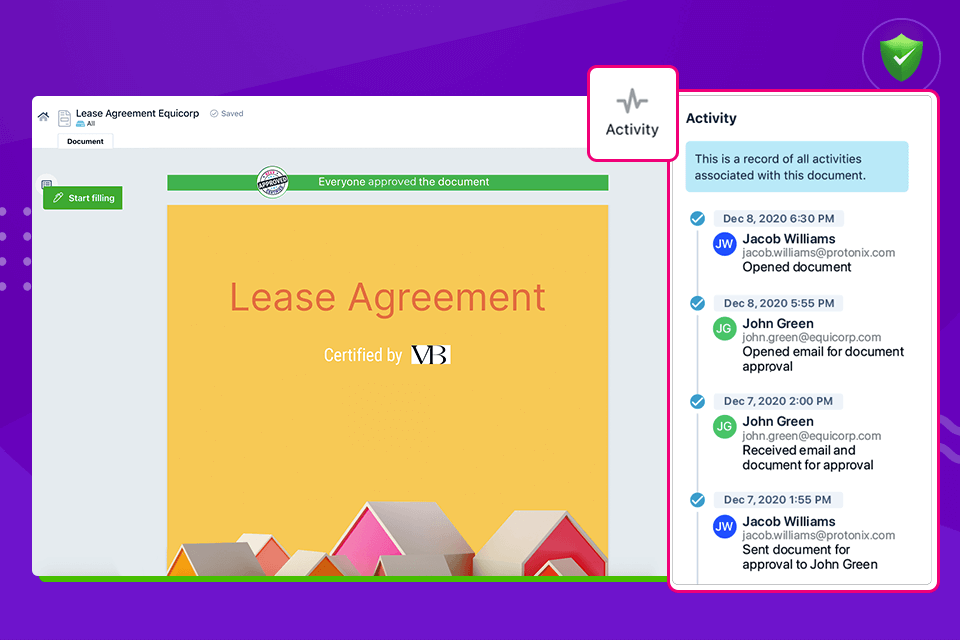 2. Revv also sends email notifications to the sender when a document is approved.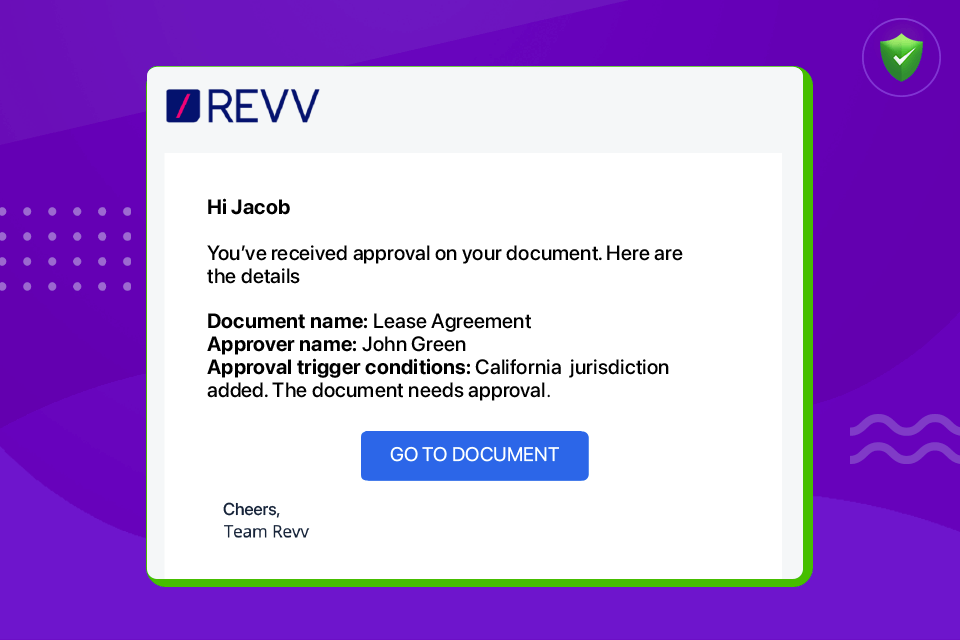 3. The list of approvers can also be accessed through 'team' tab.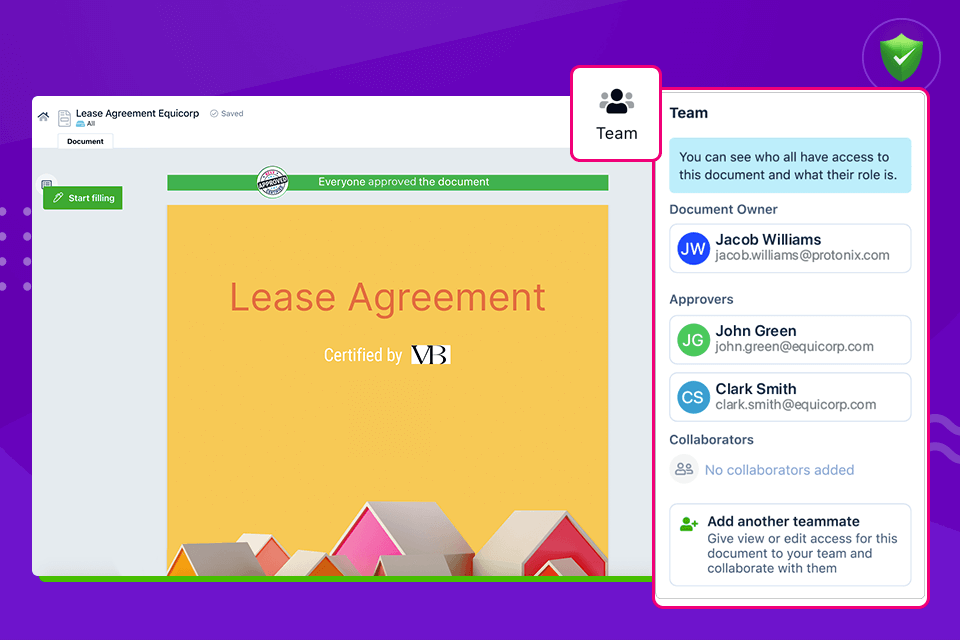 Watch video:
How to create document approval workflows with form fields?
How to trigger document approval workflows with 'Send for approval' feature?
Conclusion
Revv frees up teams and departments from sluggish approval workflows. Manual or email approvals are tedious and can end up costing the company in terms of money, time, and brand value.
Revv accelerates the entire process and saves time by automatically routing the documents around the workplace. It tracks and identifies bottlenecks in real-time, and enables teams to take prompt actions.
Partner with Revv and make your document approval workflow faster, intelligent, and smarter.
Contact us at sales@revv.so