Creating documents is easy but managing them to run your business is an arduous task.
On a normal day, you draft documents, you send documents and you get them eSigned, all with a click. On a bad day, this simple workflow of drafting and emailing documents can be a nightmare.
Many businesses are still swinging the old-fashioned way when it comes to business documents.
They draft.
They print.
They email.
And, somewhere down the line, they store the documents in multiple file cabinets, only to be lost. Their records management requires people, resources, and space – making it an expensive affair.
Here are some scary stories about businesses dealing with multiple documents – both online and paper documents (and to protect yourself by using the perfect charm – the document management system).
Are you also going through something similar with your document management process?
The scary tales of missing documents – and how a document management system can help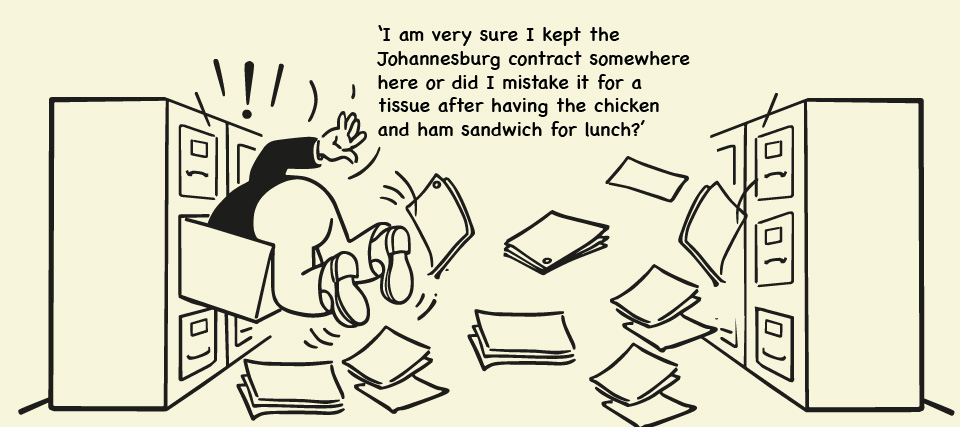 Did you ever find yourself lost in a stack of paper documents?
Did you run out of space to store documents?
Did you again lose your sensitive documents, only to be found at home instead of the file cabinet where it was supposed to be?
Scary, right?
Issues that spook you in document management systems
One of the biggest struggles that businesses face is not finding the right document – both paper and electronic documents when needed. If you are still scouring through your shared drive (G-drive, Dropbox) or searching for a document in multiple folders on your local drive, you need to up your game. There are high chances of losing critical documents in a sea of documents. How do you ensure that you are able to keep track of all the documents that you are working on or have worked on?
The wizardry of document management
With the global pandemic changing the way a business operates, your employees might need instant access to documents. After all, documents are crucial for key decisions regarding business operations.
The best document management tool enables efficient tracking through a well-structured central repository for all your documents. You can manage documents by creating folders and attaching tags to allow an easy search. This facilitates seamless management, thus reducing the chances of losing out on critical documents.
Some tools also keep a track of documents that are digitally sent out for review and signature to the other party. Moreover, since these document management tools come with encrypted security features, and ample storage space – these above mentioned spooky moments would soon be a thing of the past.
The right cloud-based document storage will give the ability to access documents irrespective of their geographical location. Besides being accessible, the electronic document management system will also provide security in two main forms, one will incorporate version control and in the other, you can manage the number of users that will have access to the document. You can also define the user rights based on their role.
In short, Revv offers the following features that help you save time:
A minimum of 5GB to a maximum of 100GB cloud storage for your online documents
Access all documents across devices including mobiles
Create custom templates and forms
Bring in pricing, inventory, salary, and other tabulated information with direct integration from Google sheets or even your google drive
Avail free eSignatures by adding the easy to use blocks available on the editor
eSign documents on the mobile app, in real-time
Manage cloud-based repository with role-based document access
Still not convinced? Read our customer reviews or sign up to know more about the storage space available at Revv.
The horrors of data breach – and how an electronic document management system provides more security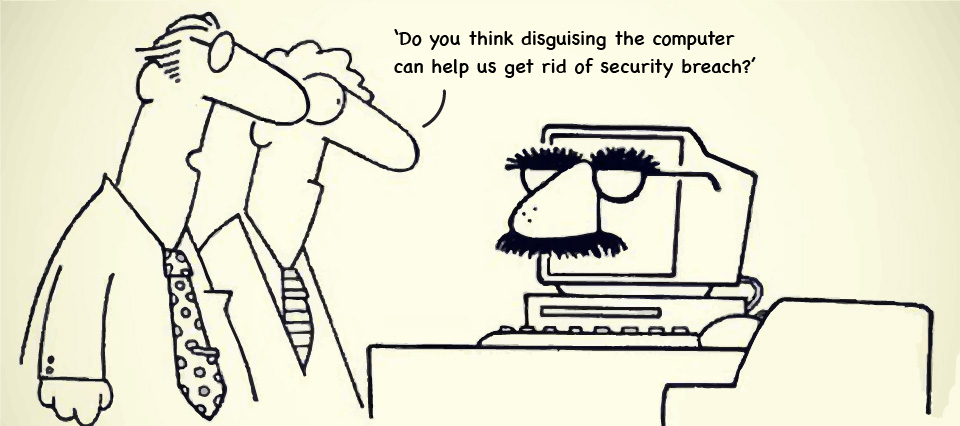 Is someone else accessing your document?
Have your files been hacked and all sensitive information is out there, leaked?
Do many people access the same document and change the information?
Is your DMS secure?
Hair-raising, right?
Issues that spook you
Any business's worst nightmare is calling up their customers to inform them of a loss or breach of confidential data. This might be followed by an expensive legal action or you might even end up losing a customer. This can have severe repercussions on your businesses. With paper documents you cannot even track what was edited, who accessed the document, etc. How do you ensure the safety and security of such critical documents?
The wizardry of document management
A data breach can let hackers use the stored information and interfere with business operations. Both paper and digital documents face equal risks of a breach. But there is a solution for digital documents. A cloud-based document management system assures security by encrypting all the documents uploaded in the tool. 
Apart from that, you can also manage the document access by choosing who can view or edit any document within your organization. There is also a lock feature that disables any editing until special access is provided. This prevents altering any confidential and critical data prior to discussions between concerned parties.
A document management system will collect, store, and transmit private information across systems to generate documents. To cite an instance, if you need multiple NDAs to be signed with your customers, your legal team might send you multiple templates that are stored on your device. Since devices are hackable, you not only risk losing confidential information but also result in financial loss.
So, what is the solution?
Use a cloud based encrypted document management system. That's it.
Many industries have a strict document and record-keeping compliance requirements. These regulatory compliances such as the Gramm Leach Bliley Act, SEC regulations, HIPAA, Sarbanes Oxley Act, not only lowers the cost of maintaining digital documents but also provides strict guidelines that help protect from a data breach. Usually, a document control system is one of the most critical tools for compliance in highly regulated industries.
But what about small businesses?
It becomes extremely difficult for SMBs to provide the same level of document security. In such cases, using a cloud based document management system that restricts access, enables seamless collaboration across stakeholders, and even tracks activities of all those who have access to the document is the best approach.
Still not convinced?
Let's look at Revv, an electronic document management system that encrypts the data when documents are stored or when retrieved. If you are concerned about data integrity even with third-party stakeholders, Revv also encrypts the data when sending documents for eSignature or approvals.
What this simply means is that your data is safe within Revv, so you can focus on your business operations. The access control allows you to maintain confidentiality and security, all in one centralized place.
Tame the little devil 'incoordination' with a simple document management system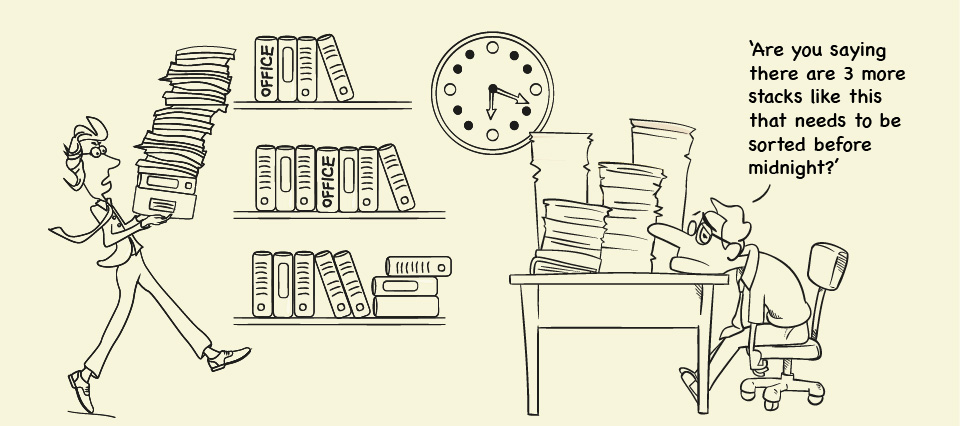 Document approvals taking up months?
Using Microsoft Office to maintain information real time is turning into a nightmare?
E-signature taking days instead of minutes?
Exasperated already, are we?
Issues that spook you
Businesses now are more mobile and remote than ever before. What follows this is a lack of coordination causing a setback and slowing down businesses. Multiple departments are involved in the creation and management of documents. These teams might be working remotely resulting in a communication gap. This leads to a longer document generation process and an even extended review process.
How do you ensure quick and seamless communication between remote teams?
How do you better control your document management?
The wizardry of document management
The ability to add notes or tag relevant people or teams to specific issues within a document is an option that you can enjoy with a document management tool. This helps to keep everyone on the same page, avoids duplication of work, and establishes open communication. There are also chat boxes with an option that allows your conversations public or private depending on the requirement. The collaboration does not only limit to your internal functions but can be used when you share your documents with your customer or any third party.
The document management system will act as a silo-linker. It will solve the problem of disjointedness and foster collaboration.
Let's look closely at Revv.
Collaborate seamlessly with your teammates and external stakeholders – You can draft from the 1000+ document templates and send them directly for review or viewing. In Revv, the reviewer or viewer of the document does not need to sign up and also has mobile access. You can alternatively invite external reviewers to work with you on the document, saving time.
Share online links to collaborate with external stakeholders – Need a shareable link for the document? You can use the 'Magic Link' option and share it. This shareable link lets anyone view the document, without signing into Revv. Need a digital version of your document? You can alternatively use a Snap Link that allows you to use the document online like updating your terms and conditions on your website.
Share away for eSignatures – If you are looking for eSignatures, then Revv is the place to be. You can add as many signers and signer tags as required in the document. These signer tags can include the date, name, designation, and even the company name. Being mobile compatible, you can make the electronic signature more secure by adding an SMS OTP, so that the receiver will get the text alert post getting the document. If you are worried about security, your document is encrypted when being sent over the wire.
Get formal acceptance from stakeholders – If electronic signatures look a tad difficult, you can also choose the send for approval feature. Here the recipient receives a private, online link enabling access to the document, which they can choose to accept or reject. You can get a formal acceptance with a click. Since the documents can be accessed on a mobile, users can also save time.
Attach workflows for seamless collaboration – Last, but not least, add workflows at the document level, define the workflow trigger level, conditions, and the approvers needed. You can alternatively create workflow approvals at the document template level that gives you better document control.
Leverage Revv as the foundation for your document automation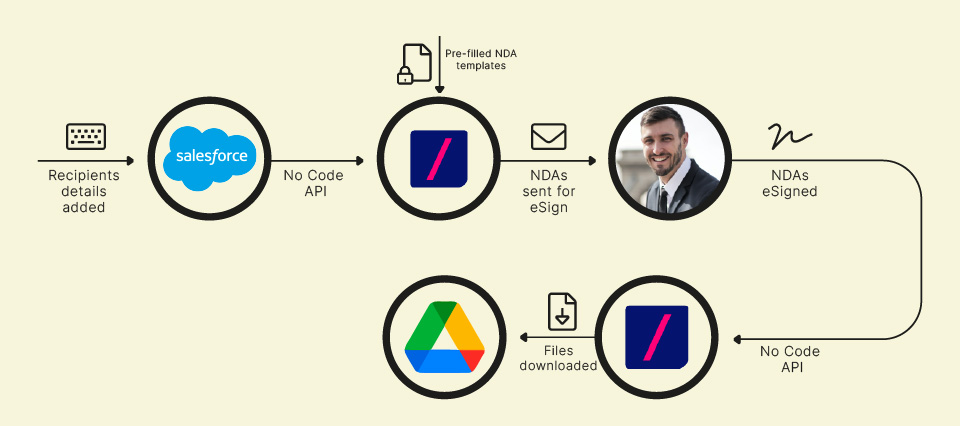 A digital business platform like that of Revv provides the agility that is required in small businesses. Revv is built on three pillars – intelligence, integrations, and automation. Document workflow automation helps you to simplify and digitize the whole workflow – saving you time and money.
To cite an instance, let's look at an NDA. Companies draft NDAs for their customers after considering the state laws and includes regulations that protect the company's intellectual properties and confidential information. It should then be integrated with a CRM. Normally, these documents would take weeks.
With Revv, you can collect the customer's data from the CRM (integration). You can also alternatively use the template from the 1000+ templates. Native API integrations allow you to connect Revv and send NDAs to stakeholders with a click. This saves time, effort and also reduces dependencies on manual errors.
All-in-all, wave goodbye to 'incoordination' and save time with Revv.
The fear of (contract) red-lining – MetaLens to the rescue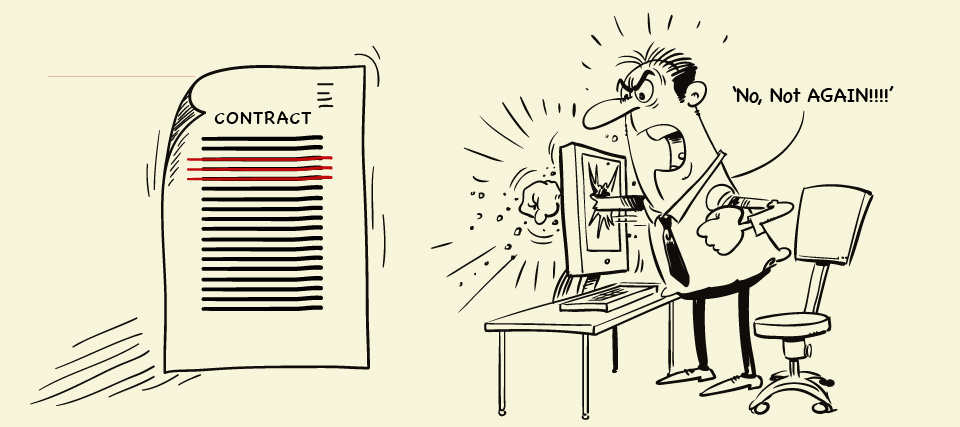 What is the cancellation period of the contract?
What are the rights reserved in the agreement?
What information should you be worried about getting changed in that contract?
Is your document management process as unnerving as this?
Issues that spook you
Documents that are shared outside the organization (like sharing an agreement with the customer for signing) always undergo a rigorous review process. But with a manual review, there are high chances of missing out on critical changes such as any clause update, changes in the discount offered, an update of the agreement terms, etc. Sometimes these reviews happen simultaneously and you might find yourself tangled between a web of documents. You need to unchain yourself and look for a streamlined process for document review.
The wizardry of document management
An electronic document management system on the other hand can help to do away with this completely, i.e. if you know how to play the game. The algorithms available today will extract data and help you set up workflows, review documents and basically remove all operational inefficiencies – all with a few clicks.
The new-age document management system comes with capabilities that go beyond that of simple record management. These document management systems are built on natural language processing, OCR and natural language entity extraction can create customer experiences that you could have only dreamt of ten years back!
Let's look at the impact of Metalens:
Till now, without OCR and natural language processing, documents were reviewed manually costing time and money. If this is removed, users can now optimize their document processings, scale-up capacity, set up approval workflow by identifying the bottlenecks, and increase revenue.
Revv's Metalens helps you to deliver value today.
Still holding a grudge against document management software?
Emmert Wolf rightly said, "A man is only good as his tools."
Any transition is always assessed with a little apprehension. The switch from manual to digital document management is beneficial to your business in all aspects. The companies offering such services ensure an easy transition for their customers. Most existing document management systems supplement you with 24/7 support, necessary guides, and tutorials to work your way through a seamless transition.
So, what's stopping you now?
Businesses require documents to take decisions. Using the right document management software will help ensure that your documents are secure, the files are stored at the safest place (on the cloud), the document can easily be searched, comes with version control that will make the files secure, and more.
Let's not make document management spooky. Use Revv and let it take care of your documents from anywhere!
Frequently asked questions on document management system
What is a document management system?
A document management system or document management software helps manage electronic documents. Usually cloud based, these are relatively easy to use, come with security features that protect your files from being hacked, and also sometimes include features like eSignature, version control, which makes managing documents easier.
Recommendations for a simple document management system?
When you search for document management, you are essentially looking for records management for your electronic documents. But here are a few additional things that you should keep in mind like, document search, document workflow automation, security, eSignatures, pricing, document templates, native APIs and integrations, etc. when selecting a document management system for your organization.
What is the best tool for digital document management?
One of the best tools for digital document management is Revv. It comes with 1000+ templates, drag and drop editor, payment integration, form mode document and template creation, comments, notes and attachments, eSignatures, activity trackers, online sharing and soft sign, along with Stripe, workflow automation, Google Sheets, Zapier integration.