You may have started a new form of commerce.
Maybe you have a groundbreaking business idea.
Maybe you want prospective clients to buy your offerings.
Maybe you are looking forward to building your customer base.
But how can you bridge the gap between your offerings and your prospective clients? How can you present your value propositions and persuade clients and organizations to do business with you?
It all comes down to your commercial proposal.
What is a commercial proposal?
A well-presented commercial proposal is a thin line between a business idea that becomes a reality and one that remains a dream.
Imagine that you have a groundbreaking business idea, one that you have critically analyzed and intensively measured over a long period. How can you convey all those months of brainstorming in just a few minutes?
It sounds complicated, if not impossible, right?
Well, this is precisely where your commercial proposal comes into play.
A commercial proposal tells people everything they need to know about your company. This information guides them to decide about your company and its products/services.
A commercial proposal is used for many purposes.
It can be a business proposal that shows prospective clients the scope of services you can provide and what problems you can solve for them. This document becomes your go-to response to any requests for proposals (RFPs) and serves as a manifesto for your company's offers. It highlights your assets and helps you stand out from the competition.
It is critical to analyze and strategically design your proposal because your prospective clients are likely considering or soliciting proposals from multiple companies to solve their problems.
A commercial proposal can also be used to –
Address a prospective client to get a gig or a project
Create a plan to update or change an existing business
Pitch to a prospective buyer
Attract investors
Acquire bank loans
Express your entrepreneurial vision
What is the structure and elements of a commercial proposal?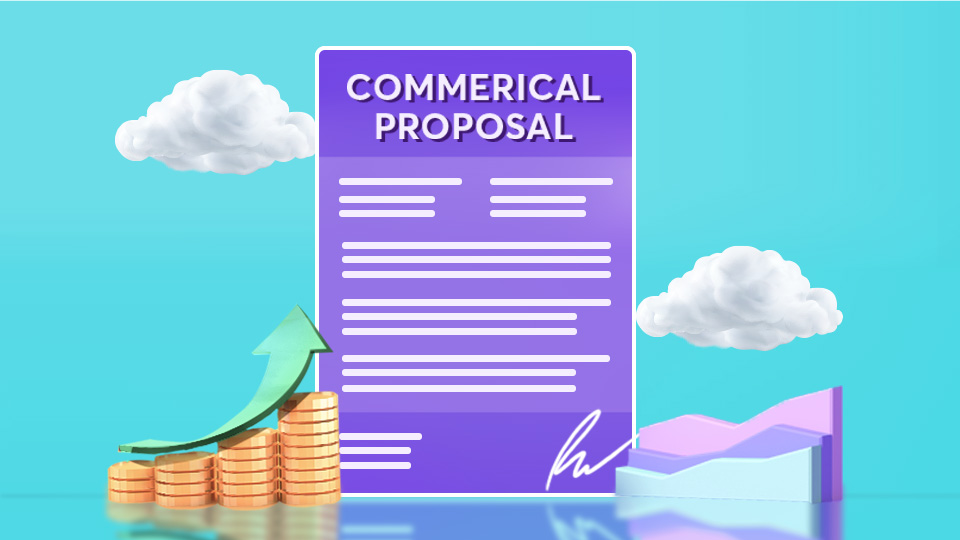 Commercial proposals do not have a fixed structure as they can and must be customized for the purpose, content, and reader.
Each type of client or project will need a different kind of proposal.
Sometimes conventional sections can be omitted, and some sections can be added to fit the requirements of the proposal. Nevertheless, some elements are always necessary to make a commercial proposal informative. Commercial proposals should include the following sections –
Overview or Background
This section acts as an introduction and sets the tone for the rest of your proposal. Use this section to –
Introduce your company and mention your projects and important milestones
Describe the problem that you will address
State facts and figures that support your commercial proposal
Explain the environment in which your project will be implemented
Highlight any prerequisite needed to understand your proposal fully
Executive Summary
It presents the essence of your entire proposal without specifications or details. It is intended to aid in decision-making and is considered the most crucial part of any business or commercial proposal.
It prepares the readers for what's coming next and helps them decide whether to read the rest of the proposal.
It covers the highlights of your proposal
It acquaints readers with the large body of text without having to read everything in detail
So, the bottom line is – it has to be perfect.
Problem or Issue
A perfect commercial proposal presents a solution that will solve a problem that has been bothering the client or is likely to bother them in the future. In order to present your solution in the best light, you must carefully identify the problem.
Even though it might seem like the client should know everything about the problem, often, that is not the case. The more descriptive your document is, the better the client will be able to understand the importance of your proposed solution. Therefore, make sure that you understand the client's problems and how your solution addresses them.
Potential Risks
Use this section to highlight the risk of losses incurred by the problem mentioned above. Pointing out the seriousness of the problem emphasizes the relevance of your solution.
The problem is a concern to the client if it can significantly harm their business, networking, logistics, or profits. Make sure your document explains why the problem is an actual concern for the client—and how your solution delivers tangible value in responding to that problem.
Solution
This section is probably the star of your document, but it is also the section that can make or break the entire commercial proposal. Use careful phrasing to present your solution's details and support your claims with facts, figures, and statistics.
Revv Tip: If you are offering multiple solutions, divide this section into parts for each of your solutions and their respective descriptions.
Benefits and Return on Investment (ROI)
Highlight all the benefits that your client can expect from your solution. Forecast the projected profits and the timeline over which they can be realized. This adds credibility to your proposal and helps the client visualize the benefits of partnering with your company.
Revv Tip: For easy reading, try to present this information in a table or bullet points.
Terms and Conditions
Every proposal has a set of rules that create fairness for both parties. Thus, your commercial proposal must have a detailed section of proposed terms and conditions. Any legal issues that are relevant to the commercial proposal must be included in this section with the identification of the jurisdiction. This section should also include the terms of payment, liabilities, and contract termination.
Revv Tip: Divide this section into logical parts and use clear, unambiguous language to avoid misinterpretation and discrepancies.
Acceptance and Signature
Close the proposal with a formal call to action (CTA). This section marks the initial stages of the association between you (the service provider) and the client.
What is a commercial proposal template?
A commercial proposal template serves as the outline of your unique commercial proposal. It helps you present the case, describe the problem, and showcase your unique solution.
It doesn't provide you with usable content for the proposal. Instead, it gives you a detailed layout and guides as you add content.
Here are its key characteristics –
Characteristic #1– The template must strategically compartmentalize information to communicate the entire concept effectively.
Characteristic #2 – It has to present the proposal contents in a logical order to inform and guide the reader's perceptions and ensure clarity.
Characteristic #3 – It must contain all the necessary headers that are functionally important in drafting a winning proposal.
Overall, the template must guide you in effectively communicating your commercial proposal.
Why should you use a commercial proposal template?
Commercial proposals are critical in determining whether your idea will convince your clients and help your cause. They are challenging to create, and they require a lot of thought and involvement to determine what content should be included and in what order.
Although it is possible to plan, design, and create a commercial proposal from scratch, there are many pressing reasons why it is wise to do so with the help of a template: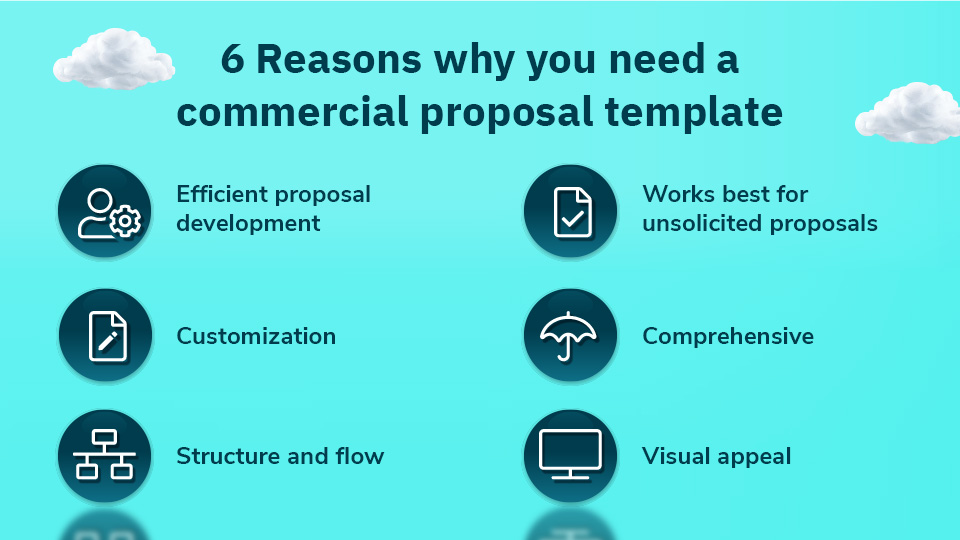 Efficient proposal development
It is not advisable to draft a fresh commercial proposal each time you receive an RFP. Your sales team might have to respond to multiple RFPs simultaneously, each of which has its definite submission deadline. Every RFP requires a unique response from your company, but having a template can improve your sales team's response time.
Works best for unsolicited proposals
When developing unsolicited proposals, it is always better to work from a skeleton outline. Otherwise, proposal creation and management becomes chaotic and untenable given the time restrictions and deadlines associated with proposal submission.
Customization
Having a unique commercial proposal for each client sounds good, but it is not practical to devote hours to a proposal every time you need one. Often you need to create multiple commercial proposals simultaneously. In such cases, templates are useful for quickly and efficiently drafting proposals.
Comprehensive
When drafting multiple proposals, some points are often overlooked. By referring to a commercial proposal template, you can cross-check whether your document includes all the necessary information.
Structure and flow
A commercial proposal template guides the flow of information in your presentation, reducing the likelihood of errors and improving the readability of your proposal.
Visual appeal
A high-quality commercial proposal template helps you design an appealing proposal document without formal training in design.
Commercial Proposal Templates from Revv
Your organization should be able to effectively present a business case through a commercial proposal and make the right decision.
Your sales team needs to be able to submit unsolicited proposals quickly when the opportunity strikes. They also need to be able to respond to RFPs promptly.
But drafting persuasive commercial proposals is complex. Given the time crunch and pressure to orchestrate the perfect solution for the client's problem, designing and organizing a commercial proposal may seem impossible.
That is why Revv brings top-notch commercial proposal templates to you and your sales team.
Looking for an event marketing proposal template? Read this complete guide on creating unbeatable event marketing proposal.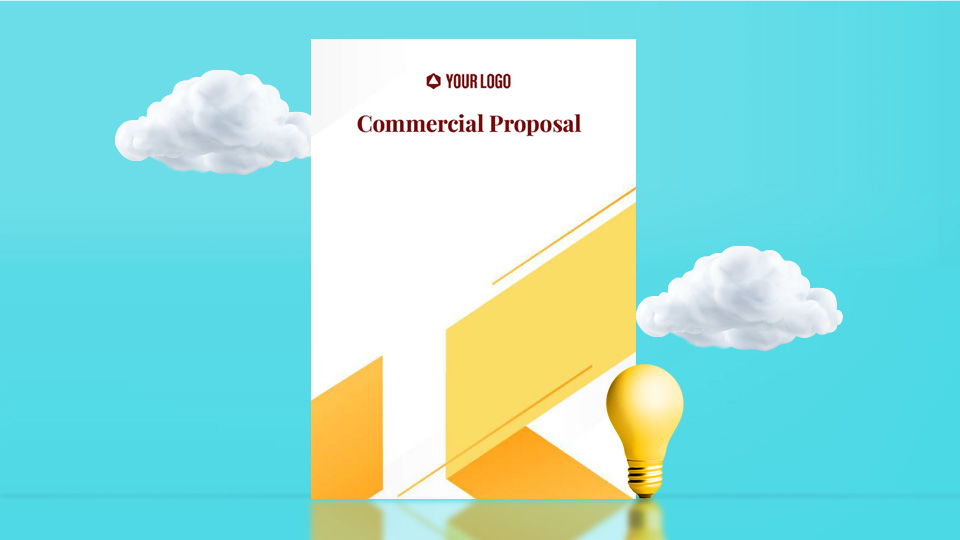 Click here to access the commercial proposal template.
Here are the benefits of using Revv's templates –
Easy draft and customization with the rich document editor
Revv's refined, high-quality proposal templates are tailor-made to suit your functional and aesthetic requirements. 
You can import a template into the document editor for fast and convenient editing. With this feature, you can add table blocks, images, text, page breaks, and more. This helps you to easily customize a template to reflect your brand identity.
It also allows the insertion of tables and spreadsheets to present complicated offerings, pricing options, and packages and configure the presentation of complex products and services with ease.
You can also select any of our industry-specific templates and download them from our website as a PDF for free.
Usability
Revv's templates eliminate the scope of errors and save tremendous time with custom fields. The templates can be turned into easy-to-fill forms with custom fields, multiple-choice options, default values, and more.
This feature brings the benefit of auto-populating data from the system of record, getting rid of unnecessary repetition and the errors associated with manual entry.
Revv not only helps you create the perfect documents through its templates, but its advanced features also empower users to build and manage documents smartly. Here are the benefits –
Real-time document tracking
Revv offers real-time document monitoring – document views, comments, who opened it, signed it, etc. It helps to make informed decisions.
eSignature
Revv facilitates adding eSign blocks to your proposal. It also offers many eSignature options, including click-to-sign, typing, or a handwritten signature.
Seamless Collaboration
Revv frees up users from the burdensome task of email exchanges and enables them to collaborate within the document through notes and comments and use the @mention feature to tag them.
Integration with business apps
Users can integrate Revv with other business apps like Zoho, Google Drive, Zapier, Slack, and many more, and manage document process end-to-end.
Stripe integration for payment
Revv offers Stripe integration within your documents and makes payment collection a much simpler task.
Central repository
Revv's stores and organizes all your documents in a clear manner. It helps to find a document easily.
Sign up for a Revv account and get access to all these benefits.
Frequently Asked Questions (FAQ)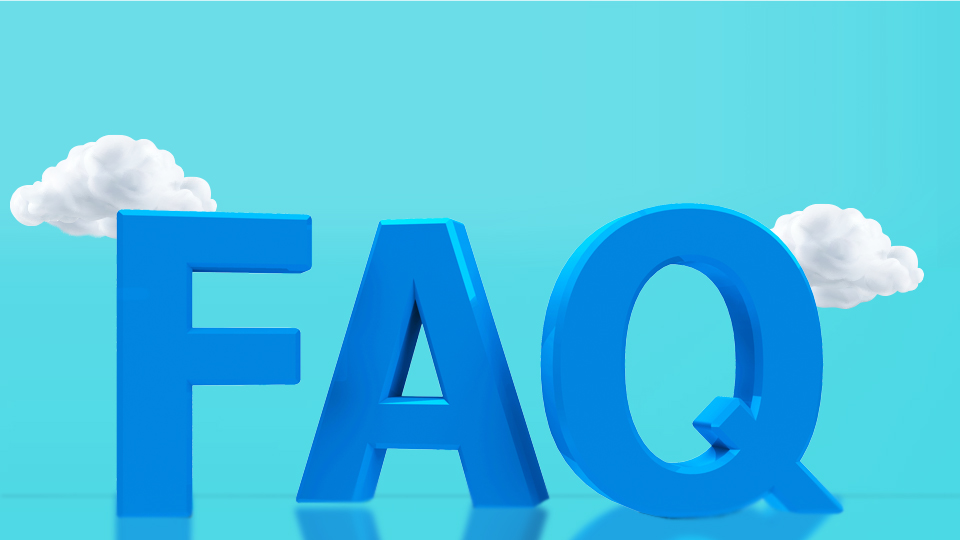 1. What is the difference between a commercial proposal and a contract?
A commercial proposal is written to propose a sale. A proposal usually outlines the solutions to the client's problem in alignment with the client's requirements. A commercial proposal contains many sections that may be subject to negotiation. For example, the client might modify the requirements, which necessitates updating certain parts of the proposal.
Similarly, if the client expands the scope of work, certain sections might need to be added to the commercial proposal. Thus, commercial proposals are fluid documents that are subject to negotiation. Proposals are not legally binding and are essentially the first steps toward securing a job or project.
In contrast, contracts are legally binding documents. A contract establishes the terms and conditions that define how your business will associate with the client for a particular engagement. Think of it as a service agreement between you and your client that defines the details of your proposal or project, and at the same time stipulates your contingencies and all the terms and conditions.
Unlike a proposal, the contract is one of the final documents before the commencement of a project.
2. How long should a commercial proposal be?
There is no ideal number of pages. A commercial proposal can range from 10 to 100 pages—and sometimes much longer. A commercial proposal should contain everything that needs to be there, but nothing less and definitely nothing more.
A concise proposal is worthless if it omits important information or is not self-explanatory. A verbose proposal is worthless as it is not engaging and is unlikely to be read in full by the client.
An ideal commercial proposal will not confuse readers but will instead guide them toward profit, progress, and success.
If your commercial proposal is tackling a straightforward job, then the proposal may need just a few pages (less than 10).
Commercial proposals tackling complex jobs can be long enough to merit their own table of contents.
Here are a few tips:
Be a critical judge of the problem that your commercial proposal addresses and let that guide your document length
Avoid unnecessary information
After writing a few sentences, ask yourself, "so what?". If you are able to answer that question sensibly, then keep that content. If not, delete it. This is one of the best ways to keep your document focused and concise.
3. Why is a commercial proposal important?
Your ability to write a stellar commercial proposal may determine your business's success or failure. Your product ideas and business vision are not worth much if they never become a reality. To convince board members to invest in your vision or convince a current or prospective client to engage with your company and its services – you need a compelling commercial proposal.
In many ways, a commercial proposal is the face of your company.
It helps your business stand out in a highly competitive industry and attract your target market's attention
It gives clients everything they need to know to make an informed decision about engaging with your firm. It tells them why they should hire you and how to get in touch with your company
Therefore, a well-written proposal is the key to winning a project and your client's trust.
4. What types of commercial proposals are there?
There are two kinds of commercial proposals: solicited and unsolicited.
Solicited commercial proposals are those that are requested by the client directly. These are presented against a defined scope of work and clear expectations for formatting, content, and delivery. With solicited commercial proposals, the client defines a problem and issues an RFP to invite businesses to propose suitable services and solutions.
In contrast, unsolicited commercial proposals are not requested by the client. In this situation, you need to reach out to a potential client and describe your offerings to gain business from them.
Whether the commercial proposal is solicited or unsolicited, the structure of the document is largely the same.
5. What are the most important things to keep in mind while writing a commercial proposal?
There is no ideal formula for developing the perfect commercial proposal. However, a few points of consideration can significantly improve your commercial proposal's quality.
More often than not, the client has not outlined the problem explicitly. It is wise to research the client's firm, competitors, and customers in this case. This will allow you to identify your client's problems and guide you in creating a detailed proposal.
Once you understand the client's goals, you can formulate a plan to achieve those goals. In your proposal, carefully describe the solution and its benefits. While writing a commercial proposal, try to put yourself in your client's shoes. This way, you can anticipate the readers' questions and address them in the proposal.
Highlight your experience and qualifications, which will help convince clients to hire you.
6. When is a commercial proposal needed?
When large enterprises or government agencies need a commercial service or product, they usually release an RFP that describes the nature of the job or product requirement. A commercial proposal is needed to respond to the RFP, explaining how your company can meet their needs. The proposal must be descriptive and persuade the client to consider your company for the job.
You can also send unsolicited commercial proposals to potential clients or companies to garner more business and expand your network. Such proposals can be drafted when you launch a new product or service and identify opportunities in the market to monetize them. Through your commercial proposals, you can approach individuals and companies about buying your products and services.
7. Who will read my commercial proposal?
Anyone who may ever need your services could potentially see and review your business proposal. Your client could be an individual, a small business, a large enterprise, or a government organization, depending on the scope of your products and services. Your commercial proposal could be reviewed by business founders, CEOs, managers, company representatives, business owners, and others.
8. Can I use one commercial proposal for every client?
No. Creating customized proposals for each of your clients is advisable for many reasons.
First, there are seldom two clients who need exactly the same range of services and products with exactly the same pricing.
Furthermore, a well-written commercial proposal contains many client-specific details regarding the problem, proposed solution, return on investment, pricing, and terms and conditions. Thus, you might never be able to use a single commercial proposal multiple times.
However, you can create templates to simplify the process for your sales team whenever you need to send solicited or unsolicited proposals. You can create a set of templates for the different products and services that you offer.
Revv offers industry-specific templates that you can download for free. Then, by signing up for a Revv account, you can import the selected template into the document editor for fast and convenient editing. This feature lets you easily customize a commercial proposal template specifically for your brand and save it for later use.
9. Should I hire someone to draft my commercial proposal?
There is nothing wrong with hiring someone to consult on or draft a proposal. However, drafting your own commercial proposal has many benefits.
When you write your own proposal, you can showcase your personality and passion for the project. Moreover, it is a good exercise to become better acquainted with your organization's strengths and weaknesses.
Remember, nobody can sell your idea as you can!
If you are not confident in your ability to draft a commercial proposal, you can easily create one by using a pre-designed template.
Revv offers many customized and editable templates that can help you create the perfect commercial proposal. You can either download our pre-existing templates or log into your Revv account to customize a template to reflect your brand and project requirements.
10. Do I need design experience to create a commercial proposal?
If you plan to create a commercial proposal from scratch, design expertise is beneficial. However, you can design an attractive commercial proposal by using a template even if you do not have experience or aptitude in design.
Commercial proposal templates are outlined within a detailed layout. You can insert content, visuals, graphs, and more as needed for the proposal. Templates do not provide ready-to-use commercial content, but they do guide the flow of information in your proposal.
Revv has many customized templates for a variety of situations and contexts. They have been designed in a user-friendly manner, making them easy to navigate and customize. As a result, people with no specialized training or design experience can create compelling proposals by using Revv's customized templates.
11. How can I create my own commercial proposal template?
Creating a customized commercial proposal template with Revv is easy. Follow these steps:
Sign up for a Revv account or log into your existing account
Visit the Revv template library and select a proposal template from our extensive list
Import it into the Revv document editor and then begin customizing it to match your company
Customize every detail until you are fully satisfied
Lastly, save the document as a template for easy reuse in the future
12. What should a commercial proposal communicate to the client?
There is no set formula for developing a commercial proposal, but it should address a few questions for the prospective client:
Who are you, and what are your qualifications or affiliations?
Your commercial proposal should highlight your experience and qualifications, acknowledging that this is one of the first steps in establishing a conversation with the potential client.
What problem are you proposing to solve?
It might seem like the client should know its problems, but that is not always the case. The better you are able to identify your client's problems, the more they will trust your company.
Many clients make a decision based solely on this section of the document, so make sure your commercial proposal properly conveys what problems you have identified and how you propose to solve them for the client.
How do you plan to solve the client's problems?
Identifying the client's problem is important, but it's not sufficient for an effective commercial proposal. You need to clearly communicate your vision and convince the client that your solution is the most efficient means of solving their problem. You must clearly explain how you plan to implement your solution and address the client's needs.
What is the timeline for implementing the solution?
This section conveys how long it will take to implement your proposed solution. The timeline is an important factor when the client evaluates competing proposals. If you are offering products rather than implementing a project, then a timeline might not be applicable, but in that case, you must state the proposed delivery date instead.
How much will your solution cost?
Pricing is a huge concern for the client and an indispensable part of your commercial proposal. Be clear about the proposed costs to maintain transparency and avoid confusion.
What is the return on investment (ROI)?
This is one of the most commonly unanswered questions. Clients are rarely able to evaluate the ROI on their own, so don't shy away from showing your clients what they will gain by doing business with you. Clearly stating the ROI for your clients increases your chances of winning the deal.
Who will be on the project team?
If you wish to close the deal, identify who will be working on the project and present their qualifications. You may include resumes to emphasize their specializations and skills. This will introduce the client to your company and key project team members.
Conclusion
Managing commercial proposals poses a huge challenge for businesses. Many conventional methods and formulas are ill-suited to produce and deliver persuasive commercial proposals. That is why organizations should switch to commercial proposal templates.
What are you waiting for? Use our commercial proposal template and present your business idea like never before.
Need assistance? We would be happy to help!
Reach out to us at sales@revv.so