Whether you are starting afresh or managing an already existing business, there is one activity that's always constant – working with documents. The purpose and application of each document play a vital role in the smooth functioning of any business. In this blog, we would like to clear the air around two such documents that are critical to the business process but are often used interchangeably – a business plan and a business proposal.
Let us start by answering what is a business plan.
What is a business plan?
A business plan is a written document that contains details about the operational and financial objectives of a business. It lays out a roadmap of what the company aims to achieve and how it will achieve it.
This document is critical to anyone who is planning to start a new business. It is a guide to success. It provides direction by allowing you to set out milestones to be achieved over the course of time as your business progresses. Different type of business plan is used for different purposes like –
Startup business plan – One should list down details of starting a new business as the information about the company, the product or service it offers, projected cost, turnover over a period of time, etc for potential investors.
Internal business plan – As the name suggests, this document is used to make internal business decisions based on the company's current state in terms of operational costs and profitability.
Strategic business plan – This document lays down the foundational view of the company. It provides a high-level view of the company's goals and lists down possible ways to achieve them.
Feasibility business plan – A feasibility study helps to answer questions such as who will buy the product or service that your business is offering and whether this venture will be a profitable affair. Basically, how well have you analyzed your target demography and capital requirements.
Operations business plan – The operations plan outlines the employee's responsibilities. It is an internal plan that contains information about the company's operations.
Growth business plan – This document is drafted for both internal and external purposes. A growth plan for internal purposes will provide a roadmap for employees to adhere to and enable the company's growth. A growth plan that requires investment will be shared externally to potential investors with relevant details.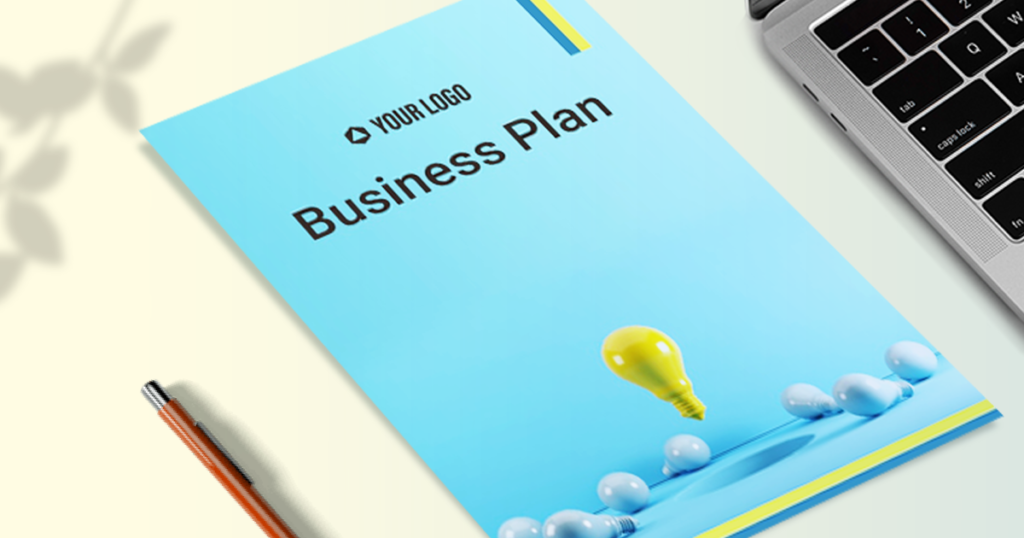 Understanding what is a business plan is the first step but drafting a plan document is the game-changer. Here are some basic components that should always be included when drafting this document –
Executive summary
Company description
Mission statement
Product/service offering
Market analysis and strategy
Operations plan
Management and organization description
Financial plan
Conclusion and appendix
To give yourself a head start, you can also opt for a business plan template. Document management tools like Revv offers other vetted business document templates that you can use and edit as per your company's brand guidelines.
What is a business proposal?
A business proposal document is an offering that bridges the gap between the seller and the prospective client. The document is shared with prospects outlining the details about your product or service offering, and how it will help them solve their issues.
Business proposals mainly are replies to RFPs sent out by prospective clients, looking for the right fit to help them run their business in a more effective manner. It mainly helps you seek out potential clients and convert them to full-time users or customers. In order to convert prospects to clients, one must create a proposal that stands out from the crowd.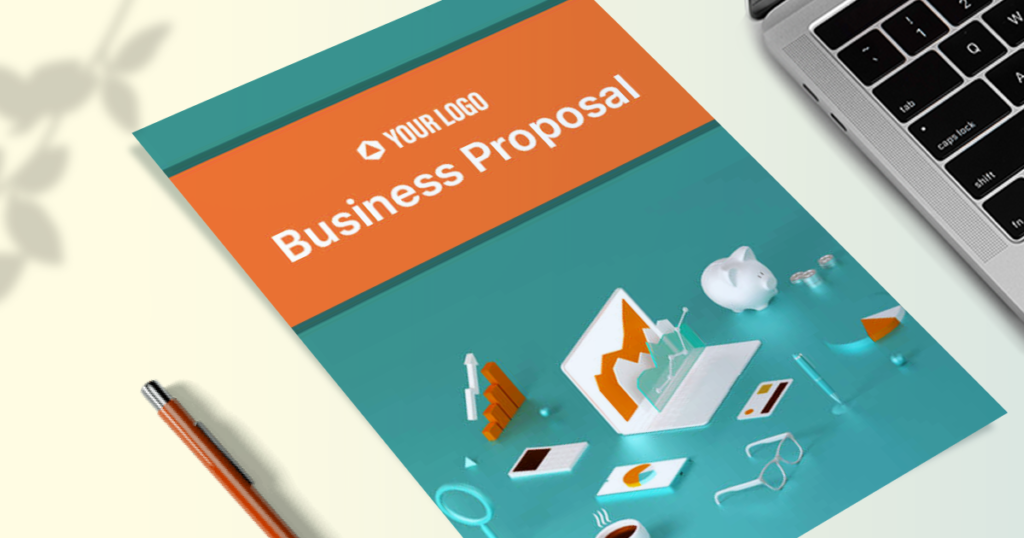 Research about your prospects, leverage already existing data from successful deals, use a business proposal template to get a head start, and create a powerful proposal that helps you win deals. Learn how to create business proposals that give you a competitive edge over others.
Another name for a business proposal could be a sales proposal. Usually, a business proposal is a generic document that can be used by freelancers, solopreneurs, etc., and often goes beyond a sales team purview.
Difference between a business plan and a business proposal – summarized
Now it's time to address the elephant in the room – the differentiating factor between a business plan and a business proposal.
A business plan document enlists the factual details of running a business (its operations and finances) whereas a business proposal document is an offering from the seller to a prospective client, convincing them to use their product or services.
Below is a table highlighting the major differences between these two important documents –
| | | |
| --- | --- | --- |
| BASIS | BUSINESS PLAN | BUSINESS PROPOSAL |
| Meaning | A business plan document details the vision of the business, how to set it up, the process of realizing the vision, and the financials required to achieve it. | A business proposal mainly consists of unsolicited ideas that are offered to potential clients. The scope for this document is limited to a particular project. |
| Purpose | The main purpose of a business plan is to seek investment from potential investors. The more explicit a plan, the higher the chances of raising funds and ensuring confidence among stakeholders of your business. | The purpose of a business proposal is to convince the potential client to choose your business offerings in comparison to the other competitors. |
| Used by | This document is referred to by both internal and external parties (i.e, founders and employees and potential investors, respectively) of an organization. | This document is prepared mainly for the target prospect to whom your business is offering the service or product. |
It is important to be mindful of what document you choose to create. Clarity of thought can do wonders especially when running a business and choosing the right document for the right purposes.
Wrapping it up
Documents like a business plan and proposals are the cornerstones of any business. Whether you are starting a new business or running an existing one, it is important to know what these documents are used for, what is their purpose, who uses them, and at what stage of the business.
Business plan document and business proposal document has always remained in the grey area with people constantly interchanging their names. Such confusions around these documents need to be clarified to ensure a frictionless business process with ease of document use and understanding.