Our quest to better understand and overcome the challenges facing sales teams gives us opportunities to speak with sales executives throughout the world. I recently visited a mid sized SaaS company ($80 million in revenue with 60 quota-carrying sales reps), where the deal desk analyst said "Our workload has swollen, and stress is making us super-thin. Sales teams depend on us heavily to do everything with sales deals." Reflecting the same point of view, the firm's VP of sales said "I don't know what I would have done without them", referring to the deal desk function at his organization. And, it is the same sentiment that echoes pretty much in all mid to big sized sales organizations.
Behind every significant deal stands a dedicated and skilled team that works hard to bring it to realization. Deal desk is at the forefront of this well-rounded team. We analyzed deal desks worldwide to identify what makes them work well. And we're sharing our findings with you.
Here are seven best practices for transforming your deal desk into a high- impact asset for sales growth.
1) Turn the unknown to known by defining the role of your deal desk
A deal desk is the "pulse" of a sales organization. It drives commercial deals to closure by providing sales teams with strategic and operational support. The roles and responsibilities of the deal desk vary across organizations. In some companies, it handles only complex sales deals. In some others, it manages and standardizes all sales deals. There could also be instances where an analyst or group of analysts might be doing all the responsibilities of a deal desk without having a formal "title".
Despite these differences, a deal desk usually does the following responsibilities:
Collaborate with internal business teams

Accelerate deal velocity
Develop creative deal structures
Ensure the accuracy of sales quotes
Maintain guardrails around engagement terms

Assist with complex contract negotiations

Manage the approval process

Handle pricing requests for transactional deals

Serve as a trusted advisor to sales leadership and other stakeholders 
Clearly define what services your deal desk will perform, to whom they will provide these services, and communicate the same to the other key stakeholders in your organization.
2) Get the most from your deal desk team by defining who does what
Deal desks typically comprise analysts, sales ops, and managers who are responsible for price modeling, proposal creation, negotiations, and handling transactional deal pricing requests. They must collaborate closely with legal, product, and finance to obtain approval of the key elements of each deal. Decide who will create deal documents (contracts, quotes, SOW, MSA, etc.), who will create approval flows, who defines guardrails for the approval process, and who approves the deal. Once you define who does what, empower them with authority and accountability to make decisions. When big business opportunities are pursued, your team needs to move forward in unison with precise coordination and execution.
3) Build a process that gets results
Deal desk acts as the single point of entry for all deals – in terms of pricing strategy, quote management, proposal management, discount/margin management, and deal approvals. A lack of clear processes and enforcement can derail the success of your high-value deals. In contract, having a transparent and standardized process ensures that the right deals are being pursued, contract negotiations are conducted diligently, and everyone understands the time frames for submitting and approving deals.
Streamline your sales practices by creating standard deal templates and deal approval workflows. The deal should follow clear guidelines for handling non-standard clauses or deviations, while maintaining the flexibility, control and discipline to win the deals the right way. Having templates and processes in place will help finance and legal spend less time reviewing deals, and avoid unnecessary back-and-forth communication.
4) You've got their back – Build a deep trusting relationship with your sales teams
Your executive leadership should acknowledge the importance of deal desk as a function, and encourage its collaboration with sales. The deal desk must be heralded as a trusted advisor on all deal-related matters. The deal desk team should identify ways to quickly execute deals in the pipeline, and provide advice on the key value propositions that will drive deal closures. The deal desk should also serve as a liaison between sales and other departments involved in structuring and approving deals. So, it is crucial that these two teams work together.
Deal desk is at the nexus of sales organizations, helping sales win strategic deals that boost revenue while keeping sight of the organizations' long term growth.
Once sales teams view the deal desk as a valuable extension of their work, it will create better engagement and productivity within your sales organization.
5) Hire the right people; the rest will fall in place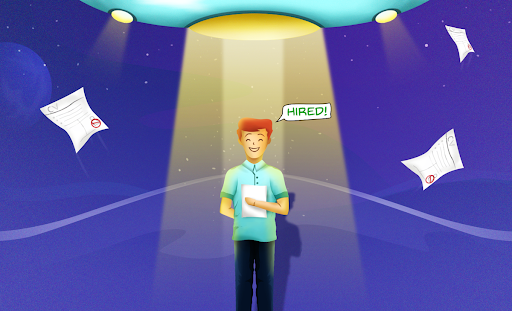 Sales teams rely on deal desk analysts/sales ops to address any gray areas that they face during the sales cycle. Be sure to hire the right people for these roles.  They should be creative and empathetic, have excellent skills in communication and negotiation, and demonstrate the ability to think critically and build strong relationships.  Above all, they should have the motivation and character to help sales close deals. Once you have recruited the best, train and manage them do their job well. Encourage them to have a quarterback mentality, vision, and direction.
6) Know what it takes to achieve success from your buyers' perspective
Understanding your product and the buyer's journey, is critical to your deal desk strategy. The more your teams understand the buyer's journey, the better they will understand the impact on negotiations and deal closure.
Knowing your customer's perspective will help your team provide unique product configurations and contract terms while delivering a great buying experience. Your teams must gain insight into what types of deals work well. If your product has finite configurations, simple pricing and small to mid-sized deals, then your sales process and your approval process need to match the speed at which sales are done.
7) Upgrade your sales tech stack, look beyond your CRM
Consider automating your deal desk function with the latest technology. Analyze what you would like to achieve from automation. Which tasks would you like to automate? How will they improve the efficiency of your deal desk? Once you have answered those questions, you can evaluate which tools and technology are worthwhile and how you can integrate them into your practices.
Seek a single, centralized solution that enables your sales, finance and legal teams to set pricing, create discounts, write contracts, manage internal approvals, and then quickly send the document to customers for their signature.
Where are you in the process?
Are you implementing these seven best practices? How useful is your deal desk in closing high-value deals? In your opinion, should the deal desk be a team, or can it be a set of tools? I would like to hear about your organization's deal desk experiences, so if you have any questions, please comment below.
To learn more about implementing an effective deal desk, talk to our expert.