If you are in sales operations (sales ops), I'm sure you have often been asked, 'How do you become a sales ops professional? What are the different skills required to get a job in sales ops?' 'What do I have to study?' and more. The answer is not an easy one.
For example, if you wish to become a lawyer, you get a bachelor's degree, take the LSATs, earn your JD and pass the BAR. It might be a little tricky, but at least, the path is laid out. If we were to compare this to sales operations, no set path that can be taken. Most sales ops come from a variety of backgrounds – business operations, sales, marketing and more.
Before we dive deep into skill-sets required for this role, let's begin by understanding what the sales ops actually does. Sales ops is deeply involved in all the areas of tactical and strategic importance for sales including sales metrics and analytics, territory planning and quota setting, incentives and compensation, cross-department collaboration, proposals and deal desk, and more. They understand the sales strategies and based on priorities, translate them into relatable indicators which can be tracked via performance measuring programs.
The most in-demand skills of sales ops
To achieve all of the above and become the next best sales ops, you should have:
Technical expertise

– Data mining, analytics, tools design. These competencies enable more efficient and effective support for sales.

Sales aptitude

– Persuasion, resourcefulness, communication and problem-solving. This will help build team credibility with sales and improve the support for your initiatives.

Business Acumen

– Renewal management, management of resellers and partnerships, adaptability, insight generation. What your customers care about is essential to supporting sales. A buyer-centric approach that will directly support revenue acquisition, reselling, upselling and cross-selling. Know how your buyers buy to keep your team aligned.

Executive Presence

– Presentation skills, dealing with ambiguity, courage. Your team has to be able to interact at all levels effectively. Having these capabilities extends your ability to drive needed change.
There are, however some skills that you 'must have' to become the leader that the sales reps 'need' but don't 'want'. And what better way to understand these skills than juxtaposing them onto some of our favorite Hollywood characters?
Now, remember, these are some traits that you should either hone or just be born with – because they will help you become the 'best.'
Skill 1: The 'Sharp-Eyed' Clarice Starling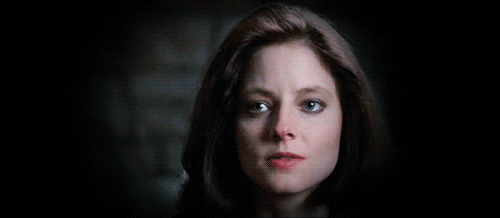 A devoted FBI agent, Clarice Starling, was sent to interview Hannibal Lecter regarding a murder case in the movie 'The Silence of the Lambs.' Clarice manages to solve the case even if her surroundings were far from hospitable just for her 'keen eye for detail'.
In sales ops, you need to have excellent observation power and draw inferences from those observations (just like Clarice) to understand the requirements and challenges of your sales team. By paying constant attention to the sales pipeline, you will be able to:
Evaluate the sales pipeline to identify gaps and increase win-rates.

Able to identify trends that signal new or missed opportunities.

Convert data into actionable sales forecasts and tactics.
Today, most of the mainstream businesses have operations spread far and wide and have an eye perpetually turned towards expansion. For these company leaders, geopolitical uncertainty makes managing back-office functions (like document management, contract creation, contract approval workflow by legal and finance teams) challenging. To address this challenge is where your ability to deal with ambiguity, your courage (especially under fire), and resourcefulness helps. The keen observation skills help to become the go-to reporting expert, where data and numbers are always on point, eliminating everything that would make the sales process slow.
Skill 2: The 'Goal-oriented' Mulan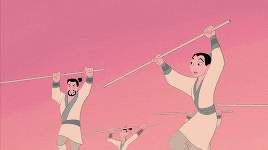 The brave Mulan saves her father's life by joining the Chinese army dressed as a man. She eventually grows to become an indispensable leader by overcoming all distractions and prioritizing the most important one – to win the war against the Huns.
Sales operations leaders play a crucial role in translating business objectives into actionable plans and programs for sales reps. To achieve the desired sales growth, they need to maintain focus on their goals just like Mulan. A sense of analytics and data mining helps in shifting their attention to quality data that shows who the quality sales rep is. Focussing on the right tool's design will enable them to get metrics like close ratio, retention ratio, etc. Your technical competencies will elevate the data and show you what needs to be fixed, where efficiencies can be improved.
The sales ops team is under constant pressure to deliver strategic and tactical assignments. They proactively engage with their team to understand the current status and recommend actions that will help increase deal values, accelerate opportunities through the sales cycle and improve win rates. For this, they also need to maintain focus on resource optimization, attracting the right talent, training, and retention of key talent and make it their topmost priority.
Skill 3: The 'Communicative' Violet Crawley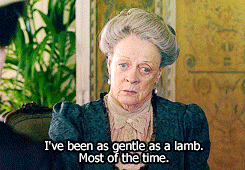 Violet Crawley, of the series Downtown Abbey, gives the right advice and helps her family through all their problems. She exerts a lot of influence and often goes to great lengths to ensure the happiness of those she holds dear. Sharp-tongued (and often bitingly funny), sassy, she is what every sales ops leader dreams of becoming – the person who eliminates all troubles of a sales rep – being responsible for supporting the front line of the sales team for all their activities.
A good sales ops is often referred to as 'behind the scenes hero' among their peers. They-
Run the weekly, monthly and quarterly pipeline, forecasts and business reviews and hold their peers accountable for commitments.

Lead account and territory planning activities, drive the annual customer segmentation, capacity planning, and quota setting process for all locations.

Use analytics to make better decisions, improve front-line sales rep targeting and sales management.

Are responsible for driving change and instilling a culture of continuous improvement.

Actively implement new processes and tools to speed up cycle times.

And, understand the organizational requirements and leads the charge in identifying areas for improvement – like finding the right quote to cash tool for a SaaS company that speeds up deal cycle times.
Once sales ops gets their proposed initiatives in place – they face a new problem – selling the same initiatives and beliefs to their sales reps and securing their buy-ins. To do so, it is of utmost importance that the sales ops uphold transparent communication across departments. Being transparent especially as to why you are iterating or why are you making a change to a process is important to allay your sales reps fears that you may not even know existed. To achieve all this and more within strict timelines, you need to be resourceful and be able to influence everyone around you just like Violet Crawley.
Skill 4: The 'Facilitator' Olivia Pope
Olivia Pope is an ultimate strategist who helps the US President to win office in the television series 'Scandal'. She refers to her team as gladiators in suits, grapples with the pressure to balance everything and emerges flawless every time she needs to fix something.
Similarly, the sales ops leaders need to be able to break down data into digestible chunks and use the intel to make accurate, powerful data-driven decisions (just like Olivia Pope) – aka, enable sales reps to win deals faster. To cite an instance, when explaining data upwards, sales ops should tie in their aims to areas like win rates, sales velocity, margins and revenues and explain how their goals correlate to the company's objectives. On the other hand, executives being time-pressed need to be given data in the form of insights rather than numbers that can be used in their next sales pitch.
As a sales ops, you need to emphasize on strategic planning that achieves operational excellence in:
Delivering internal (sales reps) and external customer requirements

Facilitating growth, retention, and scale

Enhancing effectiveness with the right tech implementation

Removing delay in deal closures
Sales operations is powered by technology and data analytics. But the data (consider it similar to an energy source) needs to be transformed into something digestible to be able to become powerful data-driven strategies that get results.
Skill 5: The 'Logical' Joy Mangano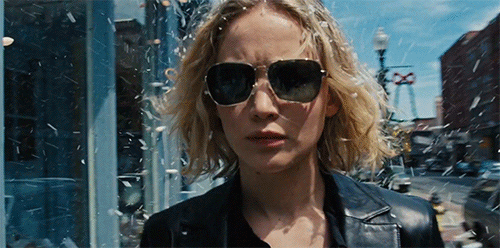 Sales operations is responsible for deploying a sales process that drives revenue for the business. They are responsible for the rhythm and cadence of the entire team's performance. But till the time technology can convert the computers into crystal balls and predict the future, sales ops need to depend on the good old data analytics to understand what the future likely holds.
Take, for instance, Joy Mangano. She was an inventor and entrepreneur who wholly immersed herself in the world of her target audience (the American homemaker) and exactly knew what her product should be. Her business acumen helped with her research on end-users and helped her achieve what she has today – owning a company that is valued at $50 million.
Just like Joy, sales ops need insights based on logical reasoning and systems thinking to evaluate the current system in place and devise a plan that would solve the problems and achieve results. This is especially important when deciding on the rights sales tech stack for their sales pipeline or helping in defining the right activities for the sales rep for faster results. The right tools will elevate the data and show you what needs to be fixed, where efficiencies can be improved, etc., foster collaboration across teams and provide certain mechanisms that can partially automate some of the manual sales rep work.
So there you go, five skills that can make you an amazing sales ops leader. All the above characters made to this list for their attributes – their ability to see the value in teamwork and figuring out the needs and applying their knowledge to what they knew best – emerge indispensable. Their meta-skills helped them distinguish between the fine details and the big picture and eventually emerge as the best in whatever they do.
Do you have any more characters or skills you'd like to add to this list? Share your thoughts with us by commenting below.