Companies are constantly looking for ways to cut operational costs while increasing ROI.
Workflow automation is replacing the traditional paper-based system and automating manual processes using the software. It is nothing but a series of automated actions created to carry out regular business processes between people or systems.
There are many benefits to automating workflows, including saving 30% of your employees' time on repetitive work. Depending on the processes that you automate, it can have the ultimate impact on your customer experience.
In this article, we will dig deeper into how you can automate your business's processes and how they will benefit your employees and customers.
What is workflow automation?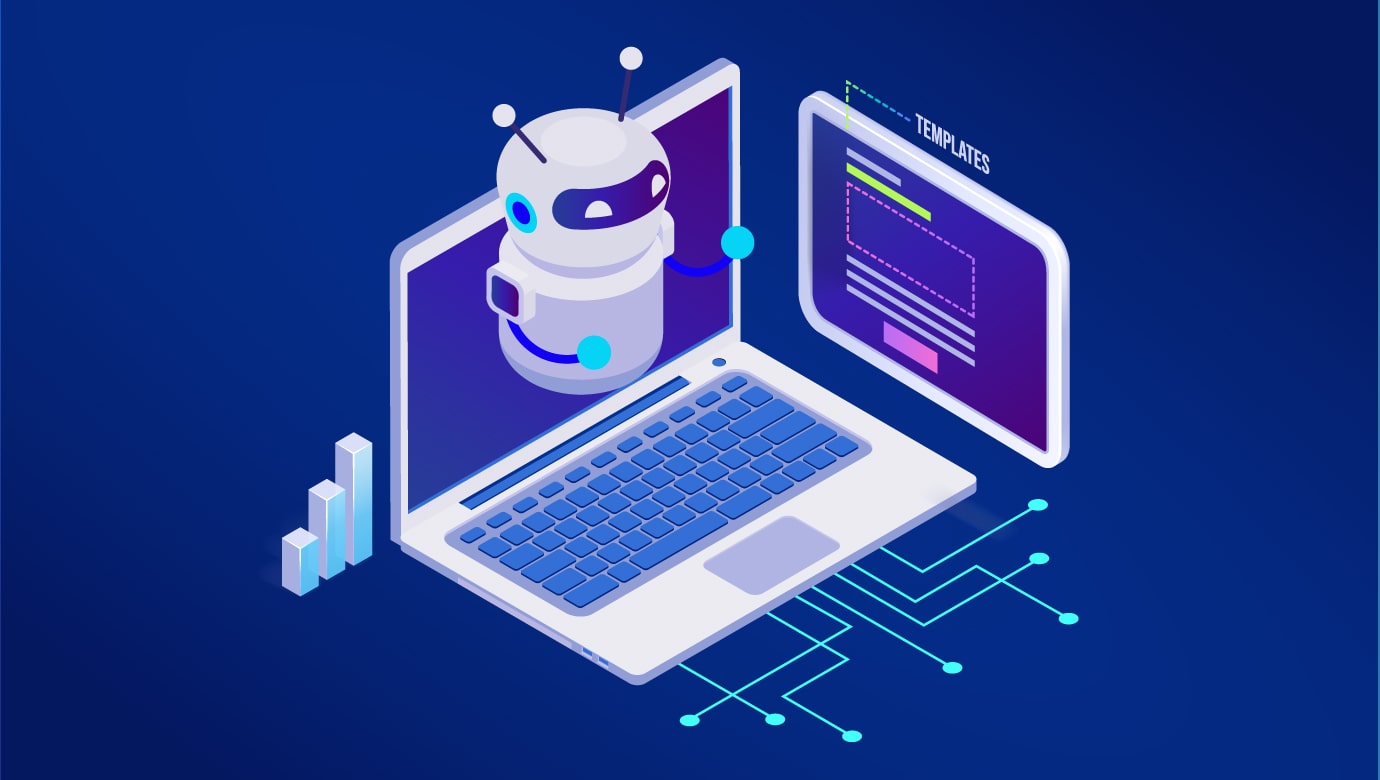 Workflow automation can be described as the use of technology to perform processes and achieve a function in an automated manner. It is programmed so that action triggers further related events – more like a sequence of pre-programmed events.
For instance, if a lead signs up for a free demo on your website, you would want to email them your Calendly link to set up the demo meeting. Automated workflows can help you do that by setting up the process of sending emails every time someone signs up on your website.
It can be easily done on any workflow automation tool.
The workflow automation tool removes unnecessary steps and makes it easy to execute multiple actions simultaneously. It automates repetitive tasks like data entry on predefined rules and makes the processes more efficient.
Apart from process automation, it centralizes information and allows employers to keep a tab and have a full report on company-wide performance. It reduces human intervention and increases delivery speed.
What is the issue with manual workflows?
Let's take an example to better understand the concept of process automation and how manual processes affect your productivity.
Manual process vs. Automated process explained with examples
Onboarding a new employee without automation
Step 1: Once a new employee is hired, they are required to complete formal paperwork. Besides, the HR manager helps them get familiar with all the company policies and regulations.
Step 2: The HR manager shares the job contract with the new hire. Once he signs it, HR notifies the IT department to create a user account.
Step 3: Unfortunately, the IT department somehow missed the email, and so the HR team had to do a round of follow-ups with the IT members and the new hire to get a hold of the new account status.
Onboarding a new employee with automation
Step 1: Once a new employee is hired, the HR department can use an e-signature platform to share the job contract. Once signed, the integrated HR platform can automatically send a welcome email.
Step 2: The same tool can notify your IT department to set up the new user account.
Step 3: From there, the employee can get access to all the software, including the document management platform, and check out all the files related to company policies and regulations.
Manual processes add up the number of steps it takes to get a task done, including typing and sending emails, data entry, requesting approvals, and more. These tasks take time, which could otherwise be better spent focusing on strategic tasks. In fact, repetitive work also adds up to the labor cost and is more prone to human errors when done manually.
Give boost to your document workflows and run them on autopilot!
Try Revv now. Sign up for FREE!
Top three challenges faced with manual automation and drawbacks
1. Reduced employee satisfaction
Having employees do repetitive work such as data entry hampers their productivity. It not only gets boring and tedious but also affects their morale as their growth is hindered. This is the same reason employees often change their jobs as they feel they aren't valued.
A streamlined, automated process can help them free up some extra time that allows them to use their skills effectively. In other words, reducing manual efforts can leave time for more meaningful work.
2. Increased labor costs
You might be paying for skilled professionals to spend time on manual work. And when some error occurs, they spend more time fixing them. It only adds to the labor cost – re-checking your documents, following up with the team members, etc. Besides, when your operations scale, the labor demands go up too.
Automation can significantly reduce your labor requirements by eliminating manual processes. So even with a small team, you can effectively run your operations.
3. Increased risk
If you rely on your employees to do most of your work, the chances of errors are higher. Errors can be as simple as wrong data entry or wrong calculations, but the impact can be drastic.
Inaccurate data can open room for financial penalties along with the cost of fixing those mistakes. But computers can help achieve the same tasks with little to no chance of error.
Reasons why workflow automation is best for your business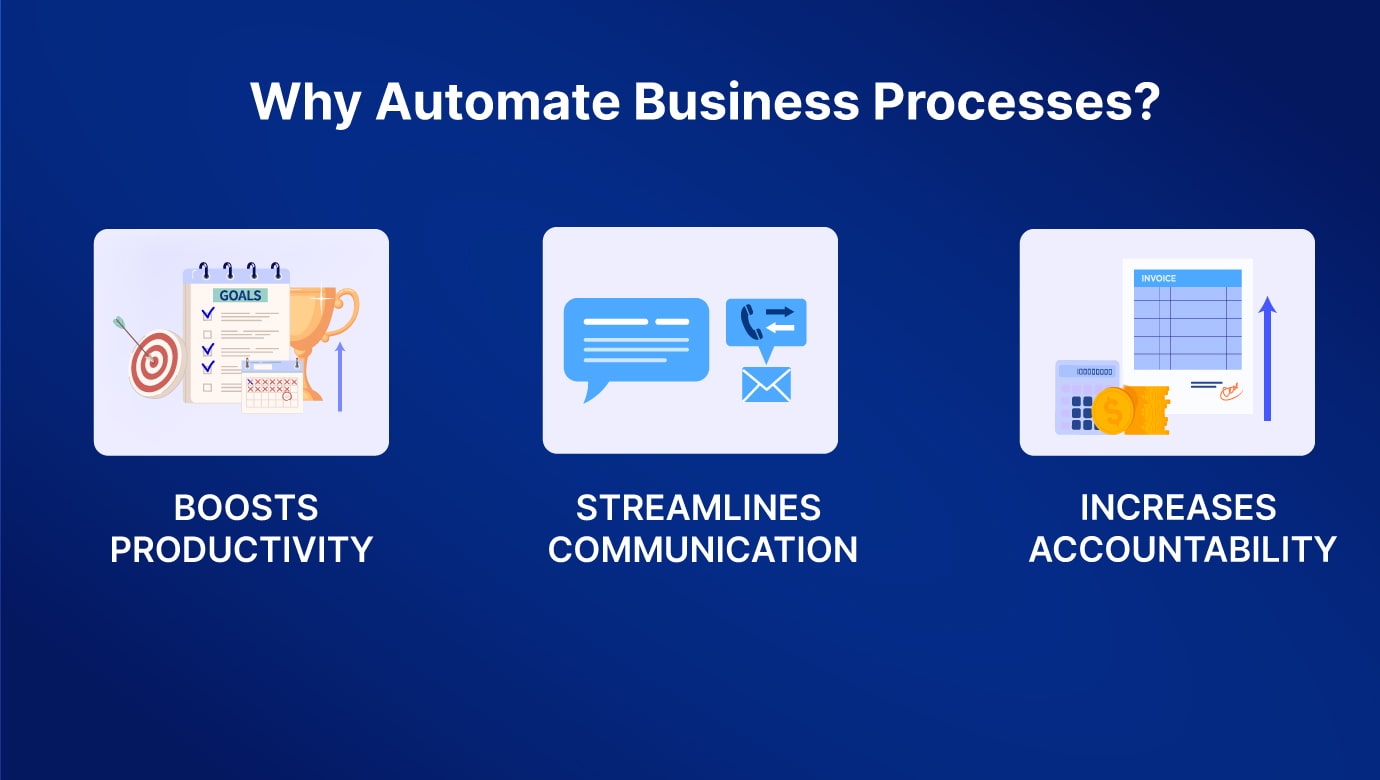 Workflow automation platforms can benefit your business in numerous ways.
#1. Streamlines communication
Most importantly, automation helps streamline every process and improves communications between your team members. It eliminates the need for the team members to constantly remind each other when something needs to be done. Instead, the software automatically sends out reminders if the task is still pending.
Moreover, everyone can keep track of each individual's progress bar so that the work doesn't get delayed any further.
#2. Increases accountability
When a workflow is automated, each step is properly defined. For instance, once all your support tickets are prioritized, the sales manager needs to assign those calls, and the salesperson needs to start calling.
It reduces the chances of anything slipping through the cracks and ensures that all work gets done on time. Any hindrance or obstacle to a task can be easily identified in the process.
#3. Boosts productivity
Workflow automation allows employees to focus more time on higher-value tasks. When the software handles the more mundane tasks, you will automatically see a more quality output from your employees.
Moreover, employees enjoy it when the system is streamlined and they have more time to devote to strategic tasks that demand their real skills.
How to implement workflow automation in your company
Workflow automation software uses rule-based logic to automate business processes. It relies on a series of if/then statements to trigger a task. And then, based on the action that a lead, employee, or stakeholder takes, it branches off.
You can automate business processes from any department, including human resources, marketing, finance, and more.
Here's an example to understand business automation from start to end.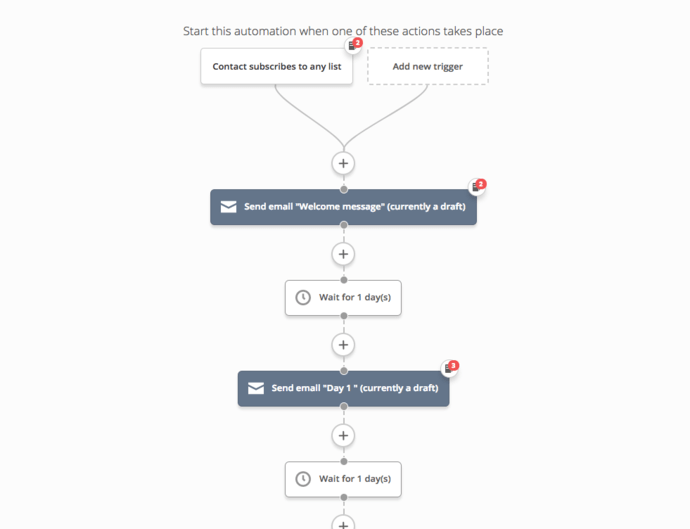 Process automation is one of the challenging tasks that business leaders have to undertake. But if implemented right, it can help run your businesses in an efficient manner.
What measures should be taken before implementing automated workflow?
Here is a four-step guide to help create a workflow to add value to your business processes.
1. Define your business goals
While identifying which processes to automate, you also need to define what you wish to achieve from them.
For example, you want to reduce the average resolution time to make your customers happy. Here, you can automate recurring ticket actions such as sending ticket updates to customers or assigning tickets to the right team that could free your support staff and allow them to focus more on critical issues. Thus, it will reduce the total time to resolve tickets.
2. Choose the right workflow automation solution
The next step is to choose the right automation software that can help you achieve your desired goals.
In the case above, having a service task automation tool can remove the need for manual management of your service tickets.
Most importantly, choose a cloud platform that offers flexibility and has a rich interface for the ease of doing tasks.
3. Train your employees
Implementing workflow automation ultimately depends on the end-users, but it can be hard to get everyone onboard. People are generally resistant to change, but if you involve them in the discussions and make them an integral part of the decision-making process, it helps them to stay accountable.
Provide adequate training sessions and make the whole transition from the manual process to the new automated system a smooth ride.
4. Test and improve your workflow
The final step is to measure the success of your workflow and see if your team is achieving the desired result.
For instance, if you are able to reduce the average resolution time at the desired rate, it's a success. However, if you aren't able to, you need to identify the bottleneck, review the steps, and build a new workflow process.
Top workflows every business should automate
Depending on your goals, there are various aspects of business that you can automate. Let's look at some of them.
1. Customer support automation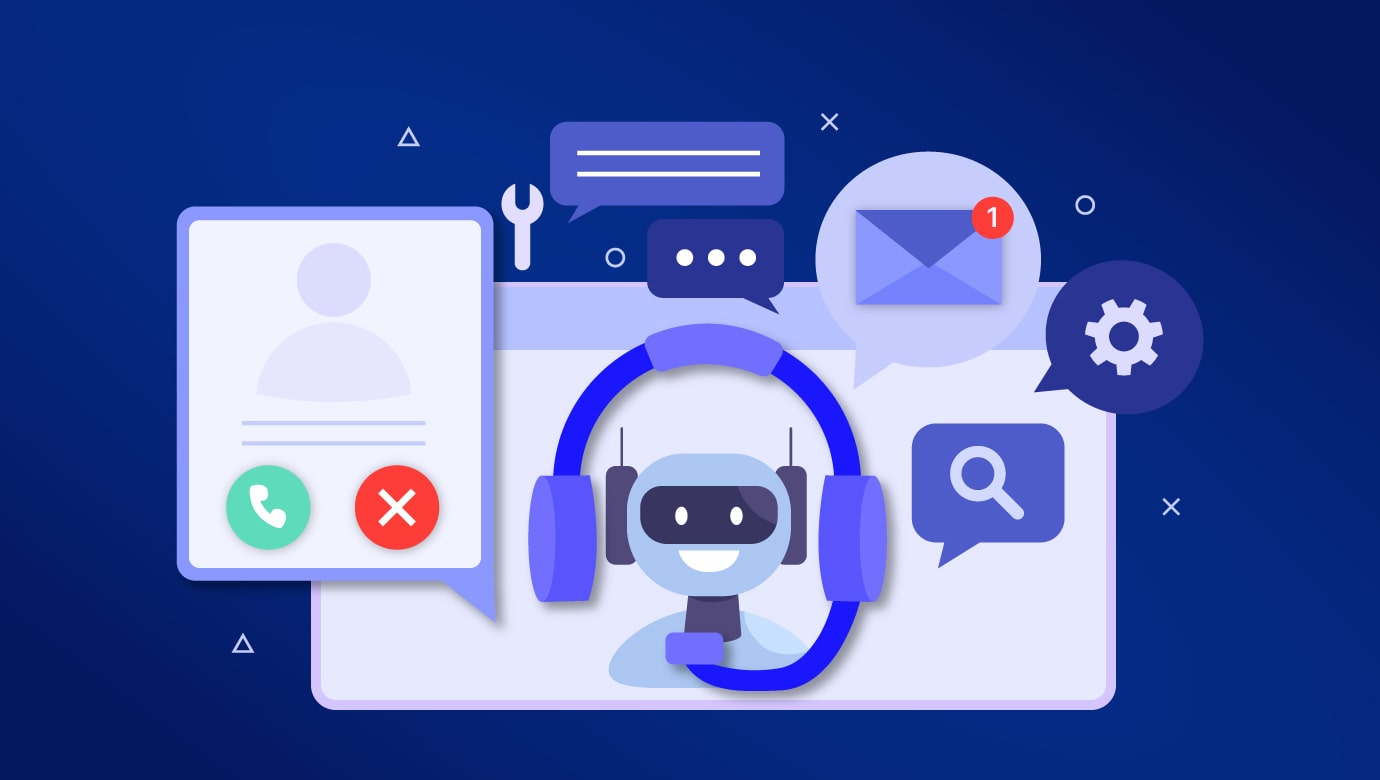 Customer support has undergone a drastic change in the last few decades, with consumers interacting via multiple channels, including chatbots, phone calls, emails, and more.
Call center software is the ideal platform for automating customer service and increasing query resolution speed. It offers a wide range of functionalities, including automated call distribution based on volume and availability, call recording, call tracking, and so much more.
Sprintzeal Empowering Professional, an e-learning service solution for organizations seeking to consult or train individuals/ professionals, was able to increase its revenue by 27% using CallHippo. CallHippo call center software helped them with seamless communication and the call barging helped the sales team to resolve queries faster.
Similarly, there are chatbots installed on the website that can provide 24/7 automated support for visitors. The chatbot toll receives input from the visitor and provides relevant information to them. They even transfer a call to a qualified agent if necessary.
2. Document workflow automation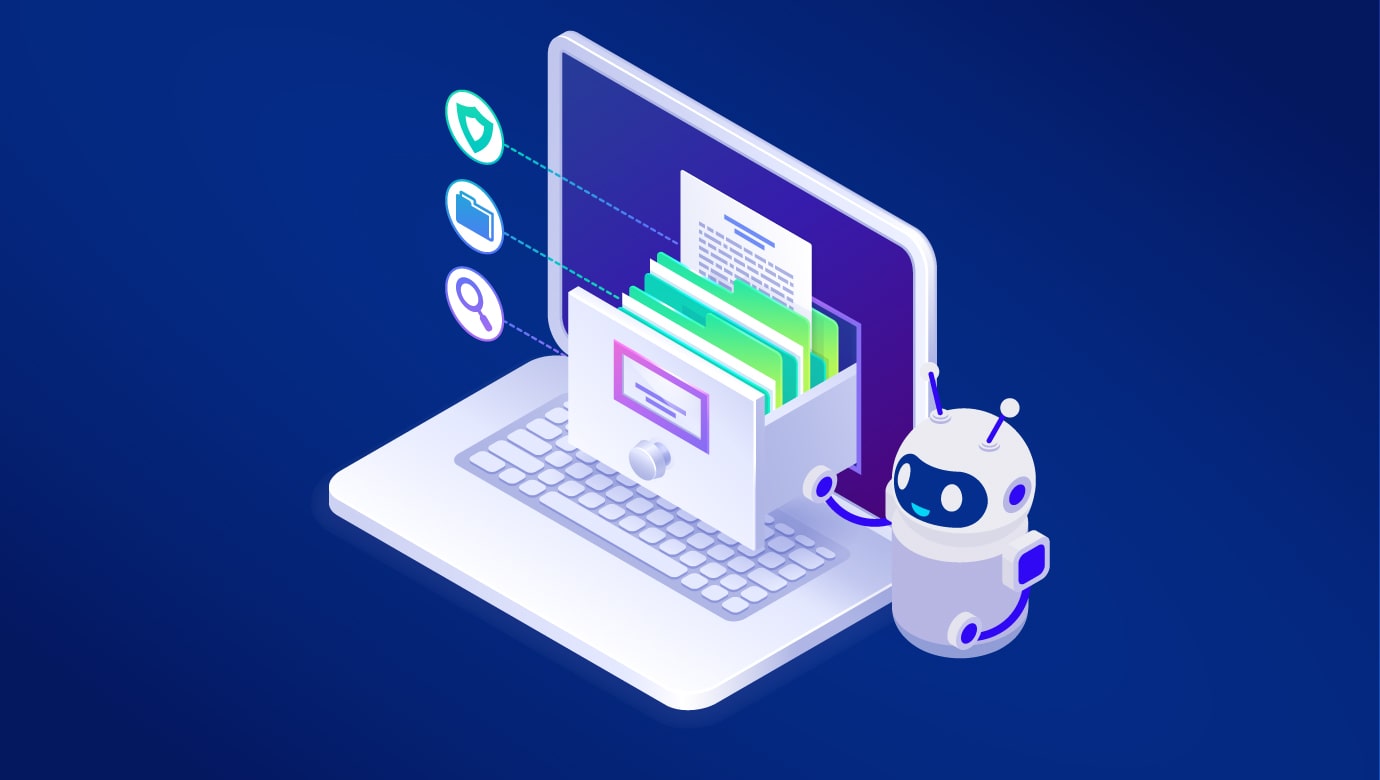 Gone are the days of maintaining a traditional paper-based system. Businesses today are opting for a digital platform for document management that automates the document workflow to increase efficiency.
Document automation platforms like Revv allow you to generate templates for your sales quotes and proposals that can be easily customized and shared directly with your client for eSignatures, thus saving time.
You can keep track of every change made to the doc and restrict access to confidential information simultaneously.
Besides, you can easily ​​maintain the accuracy of the signing process with audit trails.
Give boost to your document workflows and run them on autopilot!
Try Revv now. Sign up for FREE!
3. Sales and marketing automation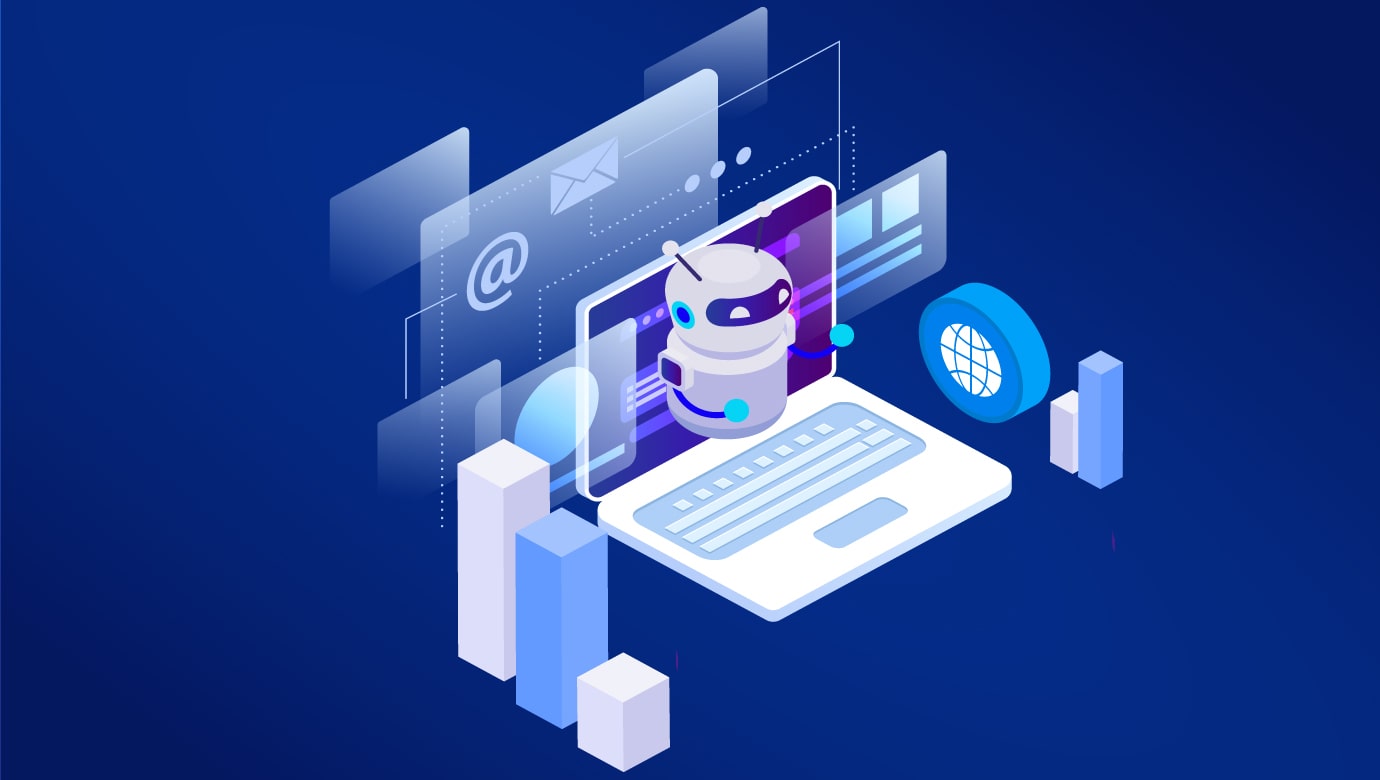 Sales and marketing automation tools are there to streamline the entire marketing and sales activities, including generating leads, nurturing them, and converting them into paying customers.
For instance, a CRM tool acts as a contact management tool, storing and organizing all the information about your contacts. You can then easily segment those contacts based on various factors and run targeted campaigns to nurture them.
Once those leads are qualified, the sales team can take over to try and convert them into customers. The system automatically reminds them of follow-ups and provides insights into sales forecasts. 
4. Email automation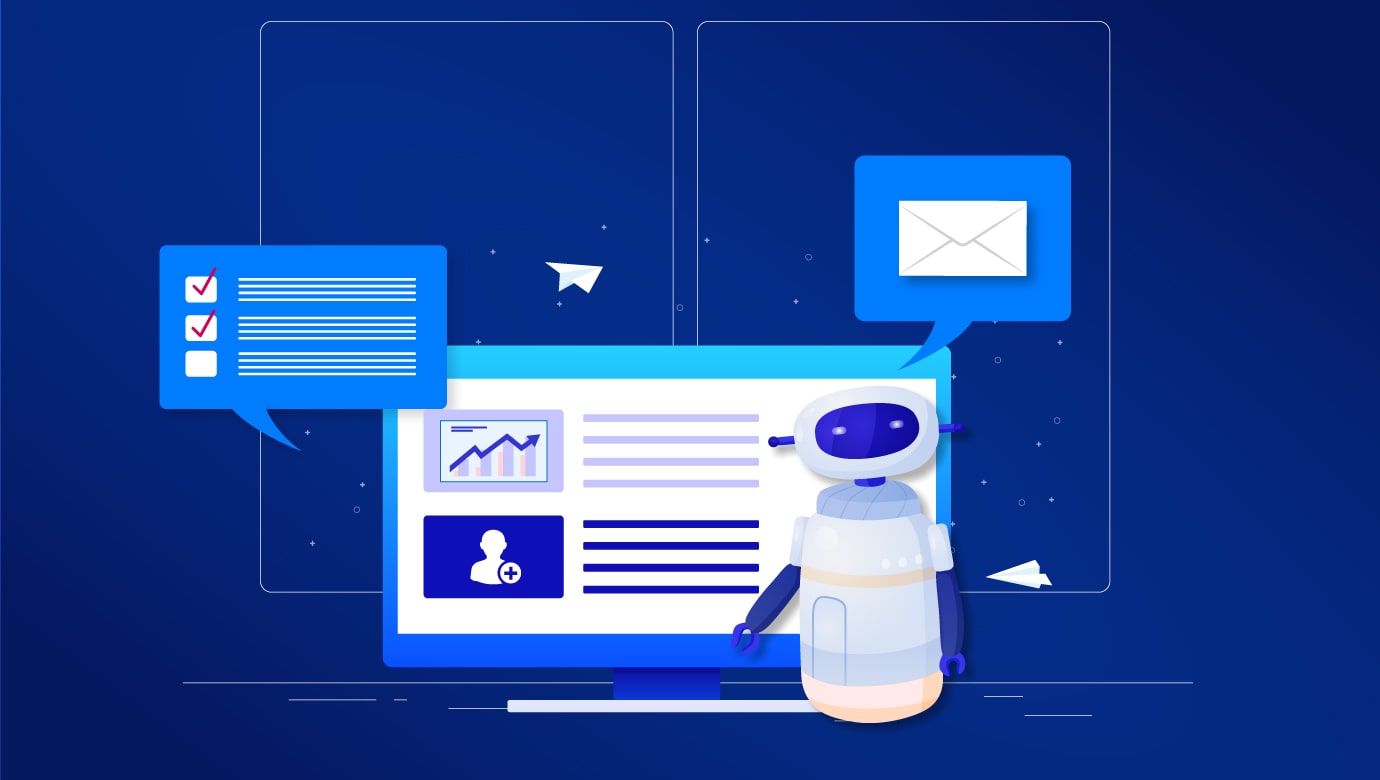 Another important workflow automation is email automation using which you can easily run drip email campaigns and keep track of ROI. Email is one of the most effective marketing channels in today's time.
Employees can pre-schedule sending of emails based on various actions and personalize them for maximum effect. These automation tools also have an in-built library of templates that can be easily customized before hitting the send button.
Wrapping up
It's important to understand business process automation is all about enhancing work productivity.
It frees up time for your employees from mundane tasks and allows them to be productive at work. As a result, they can focus more on the tasks that add more value to their work.
This boosts their morale, which positively impacts how they interact with their customers. Moreover, when their work is properly streamlined, the end customers can feel the impact directly.
So move your business workflows towards automation and ensure greater productivity and higher customer satisfaction.