Today's customers expect personalized deals that include multiple pricing options, easy to understand contracts, and simple invoices and billing options. While the lead to cash technology has undergone a lot of changes, the truth is that most of the existing systems are not designed to handle these new requirements of renewals and subscription buying model of customers. Companies continue to apply pressure on their marketing team to generate more leads at the top of the funnel. Some try to hire more sales reps, hoping that additional resources may help. However, the secret is in ensuring that your deal closure process is shored up by quick deal desk reviews and turn around.
Overall, subscription businesses grew revenues about 5 times faster than S&P 500 company revenues and U.S. retail sales (18.1% versus 3.6% CAGR for both the S&P 500 and US Retail sales) in the seven years from January 1, 2012 to December 31, 2018 –

Zuora's Subscription Economy Index
The birth of personalized deals
In most companies, the lead to cash process takes place through a combined system of emails, spreadsheets, informal messaging channels, and documents. The product catalogs and price books are stored in various spreadsheets (sometimes even involving complex Excel Macros). But in spite of spreadsheets being extensively used, spreadsheets come with their own set of limitations.
Reps often struggle to create quotes as macros enabled spreadsheets became slow and arduous.
They would often miss adding products and require constant intervention from pre-sales for inter-product compatibility and dependency.
The non-intuitive structure of spreadsheets often limits reps in structuring creative deals and is also error-prone.
Furthermore, lack of approval or process workflows means that there is no version control or reinforcements. To cite an instance, multiple price books often lead to confusion, especially during renewals.
To be able to personalize deals and offer customers the right product mixes with multiple plans or add ons, it is necessary to give some freedom to the sales reps. However, this freedom to construct deals should also come with guardrails on margins and discounts to maintain the necessary compliance.
This also holds true for your contracts. Previously, a general set of terms and conditions were enough, but now, there's a need for proposal/quote, statement of work, master service agreements, etc. This gives birth to additional compliance issues which might affect businesses if not done right. Lastly, most sales reps kept versions of the quote and contracts in their own machines which made it impossible to track the changes that even customers made.
Each quote or contract sent out today needs multiple stakeholders to weigh in to ensure that the right product mix, pricing, and contract documentation is done. Because of these requirements – of an intuitive, intelligent system that also provides tracking facilities – spreadsheets and Google Docs are often limiting. Using these also means involving some form of manual resource that adds more time and makes the process error-prone. The solution emerges in the form of a Deal desk software, which is intelligent, intuitive and easily integrated with CRMs making them perfect to replace this complex process.
Can CPQs work instead?
Often in such situations, the first thing that gets recommended to companies is a Configure Price Quote or a CPQ tool. But if you are a growing mid-market SaaS company and a significant amount of revenue is generated in subscription and renewals, CPQs often proved to be inadequate. This is because:
Inability to manage contracts:
A deal will involve contracts like an NDA, MSA or even an SOW. But while CPQs allowed companies to make customized quotes, it often required an additional contract management tool to maintain and manage contracts. If you belong to the SaaS world, maintaining two separate tools can prove to be cumbersome as there might be errors in transferring data, loss of context, which can translate into delayed deliverables.
Interrupted flow of information between CPQs and CRMs
Once you reach the final stage of the deal, the details of the products being sold, the renewal terms, the billing details – everything needs to be updated in the CRM to facilitate renewals. A lot of this information is entered manually by the reps making it error-prone and delaying deliverables.
An overkill especially in the case of limited SKUs
While CPQs do take care of the product and pricing complexity, they can often prove to be an overkill for B2B mid-market SaaS companies. This is because CPQs were made for companies which are product heavy, for example, manufacturing and infrastructure companies. For SaaS companies that have a varied product mix but a limited number of SKUs, using CPQs can become a costly affair.
Unable to manage renewals
Auto-creation of renewal opportunities is missing in most CPQs and in case they do have the feature, they lack the details of the preceding deals such as dates, order form and the contract. This also made renewal amendments tricky.
Is deal desk the answer?
Deal desk definition: A deal desk optimizes the deal creation cycle. It combines these four major aspects into an intuitively blended system
– Products and pricing
– Business document management
– Collaboration
– Approval workflows
Most of these deal desk solutions automatically integrate with the CRM and sync bidirectionally so that data integrity is maintained.
Now, who all really needs a deal desk? If,
You have more than 15 quote carrying salespeople in your team
Your sales team is growing more than 20-25% YOY
More than 50% of your revenue comes from deals managed by your sales team
You sell a mix of products, professional and implementation services
Your customers are signing up for multi-year contracts for your products and services
If your answer is 'yes' to 3 of the 5 above conditions, then your company needs a deal desk. This tool is said to transform the bottom of the sales funnel by achieving comprehensive sales performance metrics, providing greater contract visibility, integrating workflow and automation and drastically improving time to revenue. In short, it is intelligent, intuitive and enables seamless collaboration which is difficult in spreadsheets, documents or even CPQs.
Besides, customers also send in their contract which can be potentially skewed for their benefits. You might even be lost in various email threads and spreadsheets exchanged across finance, sales and legal teams. Finally, the signed contracts might also include non-standard clauses that can spell a nightmare for an auditor! In such cases, using separate CPQs and document management tools multiplies the limitation and makes the deal desk a necessity, a must-have.
Benefits of using a deal desk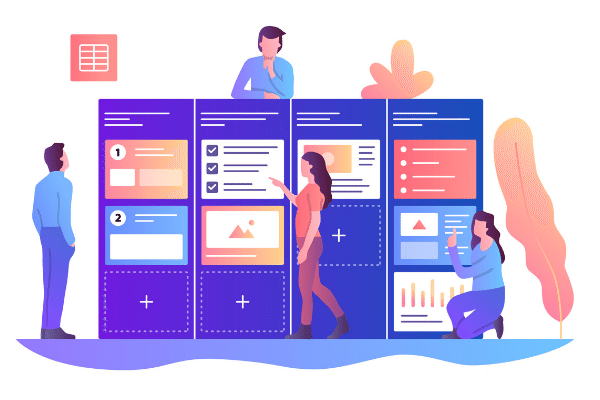 To sum it all up, selecting the right deal desk software will help your business reduce turnaround time in each deal. It will also enable deal transparency and conduct regular deal health reviews. With a customizable workflow, the ability to customize deal templates, user-optimized negotiation tools – deal desks are the requirement for any mid-market SaaS company. The other benefits are as follows:
All customer focussed activities can be orchestrated at a single place
Continuous data flow that accelerates deal turnaround time
Maintaining consistency of offers and pricing
Help positively impact the customer experience
Built-in features like audit trails for transparency of deal approval gives a quick and accurate indication to users of what needs to be done
Integrating with ERP to save info and time on non-compliance or critical issues
What are you using to close deals faster – Excel, CPQ or deal desks? Share your thoughts with us here or click here to understand how deal desks are better than spreadsheets.