The recent pandemic has upended the way businesses used to run and compelled them to change their course from what was considered earlier as 'normal.'
This shift to 'new normal' is perhaps the hardest for salespeople.
A salesperson's role is extremely people-driven and high-contact. Salespeople draw their motivation and energy from both peers and customers.
The pandemic has curtailed their ability to do in-person meetings and selling – the strong rock behind revenue generation – and actuated a digital inflection point in B2B sales.
This move from field sales to remote selling has left many sales professionals perplexed with –
How to not just survive but also thrive in sales?
How to keep building expertise in this virtual working environment?
How to keep mental stress and burning out at bay?
We've put together the learnings based on our conversation with sales experts from Whatfix, Zomentum, and Hubilo to help salespeople overcome the pain points of remote selling, and flourish both personally and professionally in this new world.
Learning 1 – Levelling up | How to not just survive but also thrive in sales?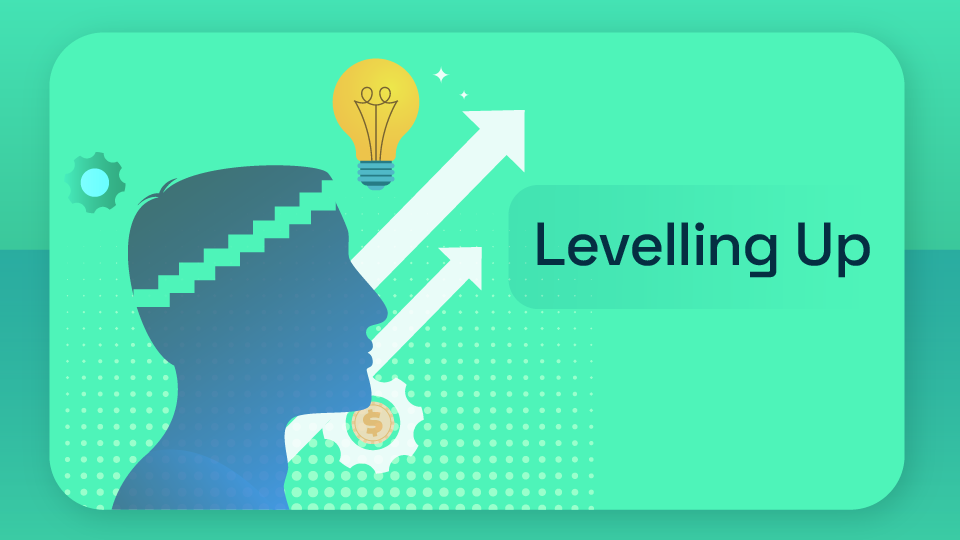 The absence of field sales, networking events, and in-person tête-à-tête has swept salespeople into unchartered waters. Salespeople confined to homes has intensified the prospecting challenges multifold.
Engaging prospects is not simple. People are less willing to spend time with a remote sales rep and don't want to be shoved into buying. This transitioning into a passive mode has made it difficult to initiate sales conversations and trigger a response from the buyers to move things forward.
Closing deals have become a nerve-wracking task. Consumers today are doing the heavy-lifting of researching and shortlisting the sellers before even reaching out to the sales teams. In addition, a cut-throat competition further amplifies the problem of keeping the sales pipeline full and maintaining the lead flow.
Technical glitches further aggravate the situation. Selling remotely via video calls can break the flow of communication, put the sales team in an unprofessional spotlight, and strip away the attention of buyers making virtual selling even harder.
How to position yourself as a credible partner in the absence of face-to-face communication? How to bring back the culture of trust between you and the buyer in the remote work environment?
How to cut through the noise, stand out from the competition, and stay top of mind with your prospects and clients?
What should salespeople do?
1. Maintain the lead flow
When you can't meet people face to face, how do you keep the leads flowing in?
Well, the world is online, and we need to look at newer channels of sales enablement to discover prospects and build relationships.
Virtual events have replaced conferences. Almost all social media platforms have created offerings for people to connect over video/audio conversations. Many sales organizations are using these platforms to help their sales team members in remote selling.
A speech to text converter like Audext also comes in handy during the virtual events. It helps you to transcribe every word said during the meeting with your lead, in its original context and meaning.
2. Adopt social selling for outreach
They say that the future of remote selling is written!
Cold calling has always been an integral part of prospecting. There are many tools out there that help extract relevant contact information for your prospects. But, in a remote setting, where the prospects are not in the office, phone numbers are less efficient.
That means email becomes the most important communication channel. However, email continues to be plagued with deliverability and spam issues.
Social selling (LinkedIn, Twitter, Clubhouse) then becomes critical to your outreach cadence. Remote sales reps are seeing success in winning new businesses through these channels.
3. Leverage an eSignature tool to close deals faster
After endless remote meetings, prospecting emails, and demo calls – any drag in sharing the sales documents and obtaining signatures might cause your customers to lose interest.
And it can happen easily if your business relies on the manual ways of closing deals through wet signatures. This task eats a lot of your productive time that goes into printing, dispatching, and tracking your sales contracts. It is an equally painful task for your customers to sign, scan, upload, email, and send documents back to you.
The sales contracts can also get stuck or lost in transit, which can further delay the deal closures. In the worst case, it can give leeway to your competitors to surpass you and win your customers.
An electronic signature tool helps the remote sales team to quickly share and get documents signed online through any device, and convert prospective buyers into closed deals.
Many eSignature tools also provide document analytics, approval workflows, and real-time collaboration to make the whole sales process faster.
4. Embrace videos
When old ways of sales are fading, it is time to soak them in a marinade of creativity.
Weaving videos in your sales strategies –
Differentiates you
Gives a human touch to emails
Earns you more credibility
Shoots up the chances to receive a response from the prospective buyers
Here are some ideas on how to add videos to your remote selling strategies –
Send a video in your prospecting email describing who you are, why you are reaching out, why you are keen to build a relationship with the prospect, and how you can help. The tip here is to be yourself.
Engage with your prospects and customers on a regular basis by sharing small videos of your learnings. Learnings that guide them to amplify their business and understand how others are winning with your offerings.
Make a list of the most frequently asked questions about your offerings. Record the answers, store them, and share as required.
Establish yourself as a sales expert on social channels. Create videos on sales learnings, tips, and strategies and share them on social channels like LinkedIn and Twitter.
5. Build the right setup
In present times where communication leans on bytes, pixels, and decibels, technical turbulence is not always in our control. But, what we can ensure is the right setup to run the sales meetings as flawlessly as possible.
Follow these tips –
Lighting – Whether natural light or electric bulbs, always make sure to face it. Let the light fall on your face and reflect the best of you.
Never face the light backward. It not only paints an unclear picture of you but also pains the pupils of your viewers.
Camera – Don't be too distant or too close to the camera. Ensure that the camera angle is at about your eye level, and always avoid low and high angles.
Sound – Virtual meetings are going to stay for a while. Invest in buying good-quality headphones and a microphone.
Background – Make your background clutter-free. And if you are lazy like some of us, you can also use virtual backgrounds. 😀
What should sales leaders do?
1. Equip your team with the right remote working tools
A sales leader should choose the right tools to enable the sales team in virtual selling, keep them sorted, productive, and satisfied. Here's a list to help –
Outreach tools – Outreach, SalesLoft, Apollo
Project management tools – Trello, Scoro, Jira, Asana
Video call and screen sharing tools – Zoom, Skype
Messaging tools – Slack, Google Hangouts, Roop Messenger, Soapbox
Document automation tools – Revv, PandaDoc, DocuSign
Sales tools – Salesforce, Zoho CRM, HubSpot, Gong, Linkedin Sales Navigator
2. Sales games and quizzes to maintain competitiveness
Competition and incentives drive sales; it's just a simple fact. Firing up that competitive spirit through games and quizzes works wonders.
It can also be a great learning tool about the product and target market while being a fun activity. These games also help build trust between sales team members, and at the same time, enable them to learn about their mates.
3. Acknowledge and appreciate
Recognizing the efforts of your remote sales team members boosts their confidence and gives them the positivity and rigor to move upward.
Celebrate all wins, whether big or small. Get your sales team members in a zoom meeting room and shower the star performer with reward and appreciation. You can also take these recognitions in the social feed of your company's intranet.
Learning 2 – Paving the way | How to keep building expertise in this virtual working environment?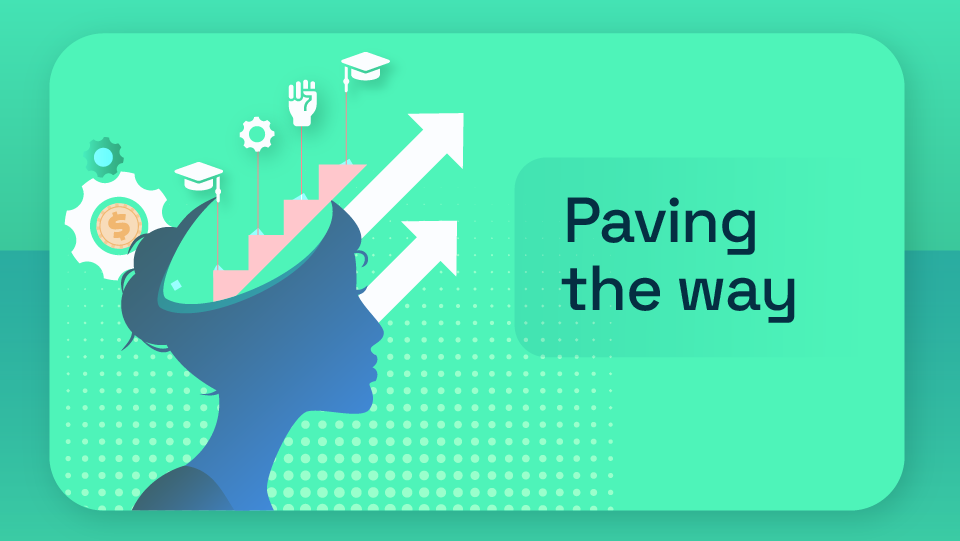 The pandemic has shifted the priorities of customers and triggered a new set of challenges for them. This demands a different approach, plan of action, and acquisition of new sales skills.
What should salespeople do?
1. Upskill yourself
Times are changing, and so are buyers' priorities and sales strategies. One important way to nail your quota in these changing times is by honing new skills and keeping abreast of what other salespeople are up to.
"It is not what happens to you that determines how far you go in life; it is what you do with what happens to you."

Zig Ziglar
2. Stay connected with your people and organization
When you talk to your buyer, you represent your organization as a whole and become its voice.
This puts even more emphasis on putting the best foot forward and sharing the right and updated information with them. You can achieve this by –
Reading up internal newsletters
Following company updates
Having regular meetings with peers and seniors
Following all the virtual town hall events
What should sales leaders do?
Empower sales teams with training sessions
Boost your sales team's confidence and educate them on the new erupted markets, remote selling techniques, how to approach prospects, and the changing needs of customers, and always keep them customer-ready.
It is your responsibility to ensure that your sales team has all the right remote selling skills and information to win businesses. To achieve so, organize in-house as well as instructor-led remote sales training to shape them with the right sales skills, train them with new remote selling tools, and update them on the latest offerings and new announcements.
Learning 3 – Keeping the sanity | How to keep mental stress and burning out at bay?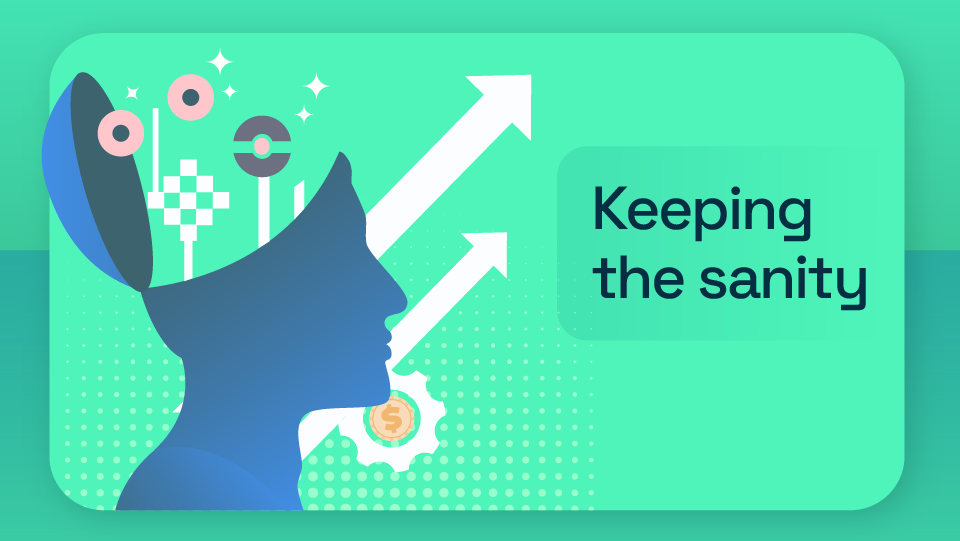 Remote selling comes with its own challenges and can impact the well-being of salespeople –
It becomes difficult to unplug from work. Remote selling demands sales reps to keep adjusting their calendar based on their customer's availability.
It could also mean that they're working in one timezone while their customers work in a different one. The world sleeps around them, but they need to be charged up throughout the night as they prospect. Lines between day and night blur. There is an inherent fear that someone else will beat the numbers while they sleep. This all makes it tough to loosen up and take a breather.
Isolation from peers and managers decreases the motivation levels. Lack of collaboration with internal teams restricts them from bouncing off ideas and learning from one another's experiences.
House chores, uncalled distractions, and personal problems further complicate reaching peak productivity when working remotely.
This all can lead to over-exertion, which can impact their physical, emotional, and mental health.
What should salespeople do?
1. Organize….Organize….Organize
Structuring your day using a calendar can be a lifesaver. Chart out time blocks for your professional tasks and mark out downtime for food, exercise, and personal obligations.
2. Remember! Breaks are important
Working for long hours staring at the screen can have serious consequences to health. Spend this time doing something that detoxes you from work, for example, listening to music, painting, etc.
And most importantly, have a power-off time! You need to unwind adequately to kill it again the next day.
3. Reconnect
Talk to your colleagues via video conferencing or phone calls and bring back those healthy relationships with your 'sales fam.'
What should sales leaders do?
1. Promote self-care
Encourage your sales team to take breaks. Always reinforce the importance of good nutrition and exercise.
2. Foster team-building activities
Don't let remote hirings, lack of physical interactions, and working in silos affect the team bonding.
Schedule and organize team-building activities for your team members.
It helps salespeople to be more comfortable with other members.
It improves teamwork and develops the right attitude.
It helps them to be more adaptive to the changing times of virtual selling.
It improves their performance.
It strengthens relationships with other remote sales team members and builds trust.
3. Humanize virtual interactions and boost open communication
Salespeople chasing buyers and sales numbers while working from home can get stressed out both physically and mentally.
A sales manager can help them in relieving this stress by building a personal connection and checking up on them periodically.
Aside from having sales tracking calls, also schedule meetings with your team members and connect with them on a personal level.
Sales leaders should create an open culture where team members can freely talk to them about their personal and professional issues, roadblocks, and set clear expectations. Sales leaders should also help their team to combat the struggles.
The future | What's on the cards?
One also wonders what will be the future of remote sales. In many countries, games and conferences are back.
So, is this a signal that remote work will end?
Yes, some bit of physical meetings will resume for sure, especially for those businesses where an in-person meeting is critical to the business model and strategy.
There's talk that remote work may become a perk for high performers. Others are expected to gravitate to a hybrid model, although the definition of 'hybrid' is still unclear.
There are pros and cons to working in a remote environment, and what this means for sales is still evolving.
"The one thing I've personally learned is you've got to get ahead of the curve, don't try to deny it or put your head in the sand, and wish for the best."

Michael Hansen, CEO, Cengage
Source – Boston Globe