You have proven yourself as a freelancer and consistently delivered quality work to your clients. But now, you feel it's time to take on a management role since you've got so many unfulfilled career ambitions.
The situation is as follows:
A huge box of brilliant ideas sits unopened because your manager is unwilling to try some of them out. Maybe he lacks the confidence to take risks, but you are fed up with being forced to limit your ambitions, whatever they are:
create the culture and team you've always wanted,
or more globally,
be the change you wish to see in the world.
Freedom, control over your career, and the chance to create something new without limitations — are other tempting motivators to pursue your own business.
If you think about starting your own agency, one of the first questions might be 'where should I start?' The reality is that it is a big undertaking that requires a great deal of time and resources. However, it can be an incredibly rewarding career change once you are ready to make the leap.
So, are you ready to take the plunge and start your own agency? Let's delve into the question of 'how to start an agency?' a little more!
1. Determining the ideal business niche before starting an agency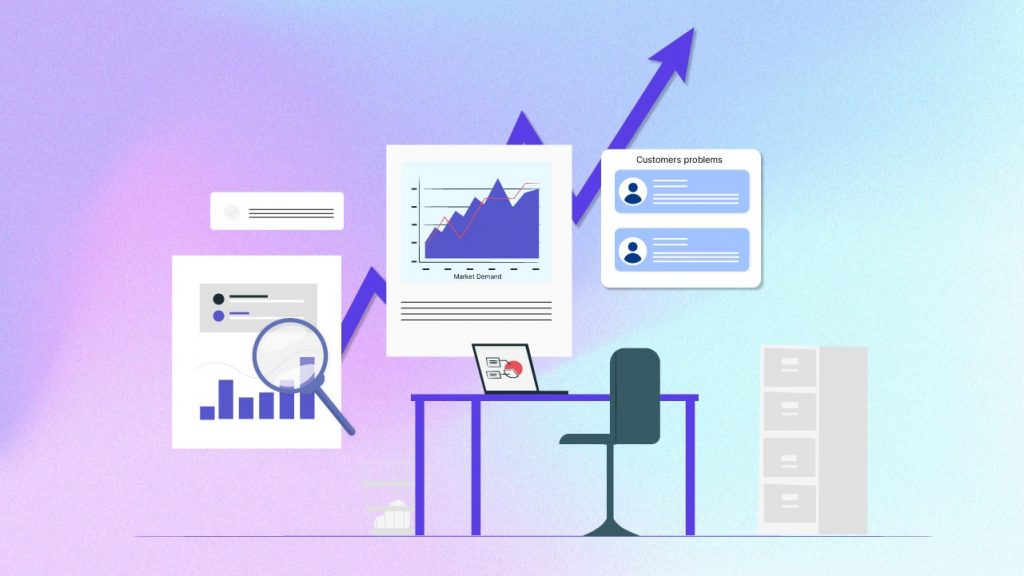 Getting started in the right market is the key to starting on the right foot. The business niche is the specific segment you choose to direct your efforts at, aiming to fulfill your target audience's needs, set your agency apart from your competitors, and achieve success. But how to determine your ideal niche?
Reflect on your passions and interests
The best place to start is by reflecting on your passions and interests so that you can find a distinct way of doing what you love. This will help you formulate your business idea and choose which services you will provide. Start by asking yourself:
Which type of work interests me most?
Am I more interested in X, Y, or Z?
What makes me want to do one or another?
Your answers to these questions can help indicate your perfect niche!
Pick up the things that you are good at
Next, consider your own skill set. What are you good at? What do you have extensive experience in? Pick up the things you are best at, and then create a list of services you can provide to customers. By focusing on the things you are the most skilled or knowledgeable in, you can develop a firm foundation and achieve success over the years.
Identify customers' problems and needs
To find your perfect niche and determine what you can offer to your target audience, identify the most common needs and problems people face within a particular market, and then develop a customized product or service to solve those problems. Doing this will help you make your business decision and allow you to provide value-added solutions, which can eventually be monetized.
Source: Acadium
Research the demand in the market and its competition
When starting an agency, take some time to research all aspects of the industry that you are going to enter, including the market size, demand, competition, etc. This will allow you to choose a target segment that is not too saturated and find a niche with room for growth and high demand for your services.
Once you've narrowed down your ideal market, you should research how fierce the competition is within that market to see how profitable it will be to operate there. This research should also include an analysis of the traffic to your competitors' websites, as well as insight into which pages and keywords generate the most leads for them. Using SEO competitors analysis tools like SE Ranking, you can get all the necessary information about your rival organic and paid promotional strategies in a matter of seconds.
Source: SE Ranking
2. Choosing the right business model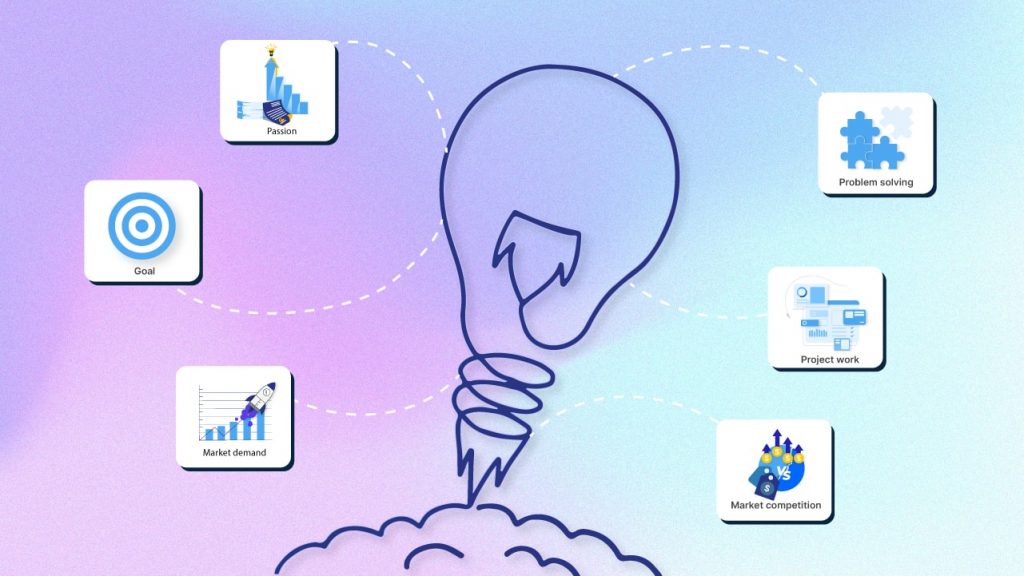 You might have heard the saying: 'your business model depends on where you want to be a year from now'. This phrase couldn't be more true for agencies. Your business model should reflect how your agency will generate revenue down the road. A suitable business model can make the difference between a stable and successful business or an unstable one that struggles to make ends meet. So, here's a breakdown of the most popular business models today:
Flat-Fee Retainers
A flat-fee retainer is a service agreement in which a client pays a set, predetermined monthly fee that covers all of their agency services. The retainer acts as an insurance policy against unexpected costs. Moreover, this type of arrangement works well for established agencies with high-volume clients and is almost the perfect business model for startups to run an agency because it offers financial stability, high cash flow, and a predictable revenue stream.
Project Work
Project work is when a client asks you to complete a project or campaign, usually over a set time period. When working on project-based work, you have a lot of flexibility regarding how much time you put into the projects and the price you request. This makes project-based work more profitable than working for hourly or fixed fees. Besides, you can usually pick and choose the projects you want to work on and turn away work that doesn't suit you. But there's also a downside: it's not easy to grow your business because there are no consistent clients, so you always have to find new ones.
Hybrid Retainer and Project Model
Hybrid retainers are a combination of monthly retainers and project-based work. Hybrid retainer clients pay you in advance, allowing you to take on any number of small projects while they retain your services for longer projects. They can switch from one model to another based on the client's needs or combine them and earn a consistent income while working on several small projects at once.
Flat-Fee + Commission
Agencies that employ this structure bill clients on a monthly retainer for a calculated flat fee, get results for the client, and charge a commission on top of their retainer.
For example, if you're a conversion rate optimization specialist, you might decide to charge $2,000 per month. Then, on top of that flat fee, you can earn commissions from 1 – 20% of additional revenue generated from increasing conversions.
3. First employee for your own agency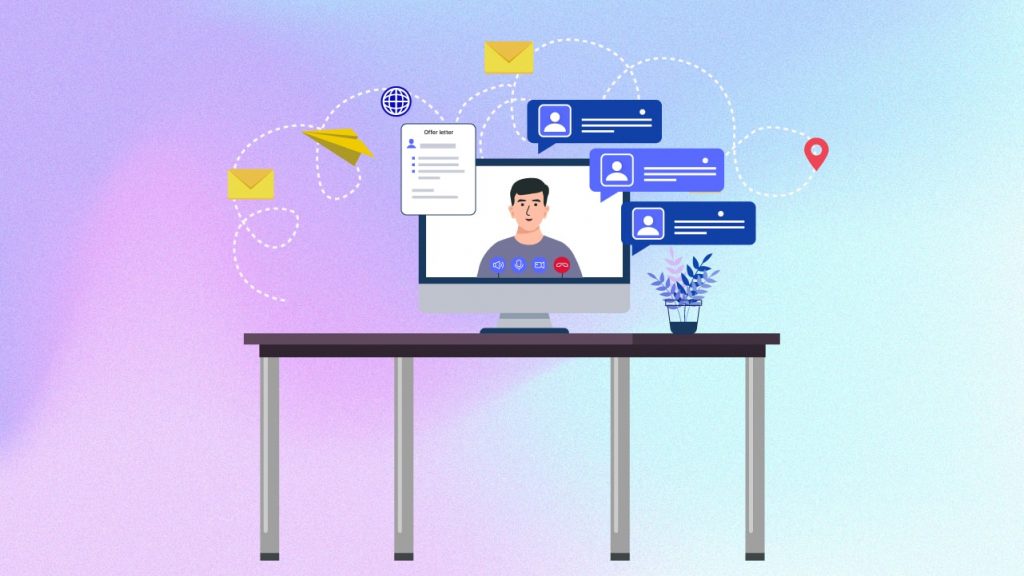 Many owners will choose to do pretty much everything themselves. This is fine when you have founder's syndrome – the beginning stage of entrepreneurship where you refuse to hire anyone else because you want to stay in control. Even if it sounds paradoxical, you need people around you to help your agency grow and prosper, and share the workload.
But how do you know if now is the right time to hire your first employee? You've got a stellar business model and an in-depth understanding of how to run your own agency. You're making sales with clients and have a good amount of work coming in. But you need help, whether it's a content writer to create blog posts, or a developer to install WordPress software onto your clients' domains.
Plan how to operate the business
What kind of company would you like to have? There are three main models for operating businesses:
Virtual businesses operate out of a home office, except for meeting with online clients in other states or countries.
Office-based businesses either rent an office they share with other companies or lease their own office space. They may constantly add to the space by adding employees and then taking over more square footage or even another building if needed.
Combination models are businesses that have both a physical and remote team.
Create and organize a team structure and hire your first employee
The service quality depends on hiring a small but good team that can perform various tasks with minimal assistance while building a personal connection with your customers through social media channels, email campaigns, etc.
Whether you plan to hire remote employees or want to go the traditional HR route, it's imperative that you set up a well-structured recruitment strategy from the get-go to keep your team working efficiently and smoothly without overloading them with work.
Create your processes and procedures
Now that you are a proud owner of your own agency, you might be wondering how to manage your team and clients. The first thing you need to consider is that no one else knows exactly how things should flow except for you, who is behind it all.
Processes and procedures will help you run your business more effectively, but they are rather difficult to create. How do you know what order things should get done in? Where will the stumbling blocks be, and how many client complaints will you get when the process doesn't work?
That's where things like intake forms, client agreements, internal forms, spreadsheets, and other business documents come into play. Fortunately, there is the Revv platform that can offload you from these tedious tasks by providing you with ready-to-use templates like an outsourcing service contract, SEO contract, Web Development contract, etc., that can greatly simplify the life of the agency owner. 
Some other advantages of partnering with Revv are:
It empowers you to run error-free document processes with streamlined internal approvals from teams and eSignatures with customers/partners/employees.
It frees you from manual follow-ups with real-time email notifications and document activity tracking.
It enables the agency team to collaborate on the document in real time and close it faster.
This is your chance to get down to the nitty-gritty of what your business will look like — and that's no easy feat. Consider the flow of things and how each event flows into another. Doing so lets you know exactly how to handle each situation for clients and team members. That way, everyone will be on the same page when it comes to providing quality service.
4. Create a vision and set your goals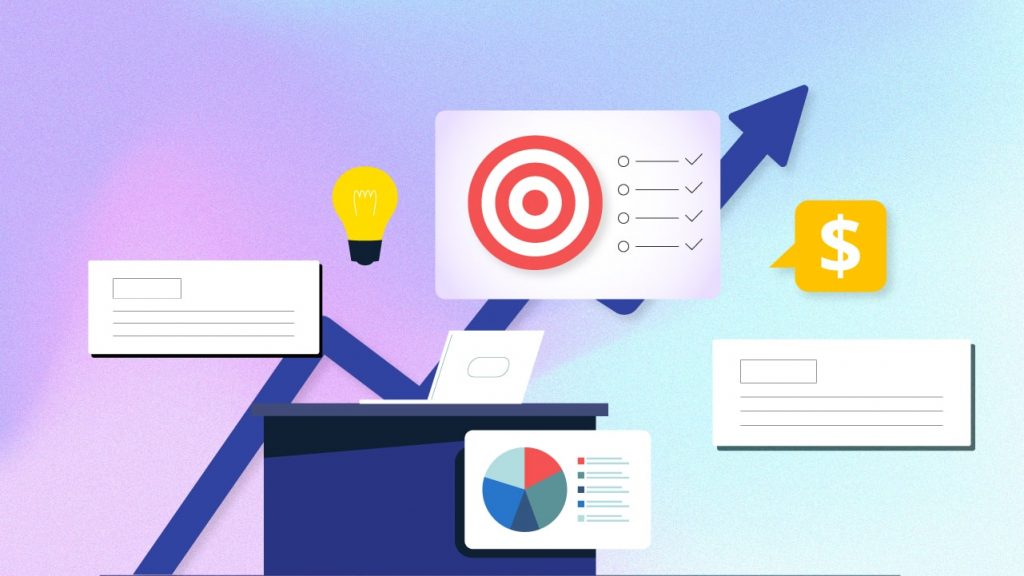 The success of most agencies is a direct result of the founder's core values and a personal vision of the future of the business. Still, many people struggle with defining it. The right vision gives you purpose and guides you toward your goals. It's not enough to just want to earn good money, you need something more behind it in order not to get lost along the way.
Choose your target audience
Choose your target audience wisely, as you want an audience that will value the services you provide. Are you targeting big brands or small to medium local businesses? Will they appreciate the emphasis on being cost-effective? Do they value efficiency in campaigns? These are all questions that need answering before starting a creative agency.
Create the buyer persona
To grow your agency from zero, it's important to know who you will target. By knowing what your buyer persona looks like, what their age is, what language they speak, what their interests are, etc., you will have an easier time reaching them. The buyer persona will also help you to focus on your leads' needs instead of yours and persuade them that you offer the best solution for their business. If you don't know the needs of your market, you won't be able to create the right products or services for it.
Source: ThePower
Set your goals
The definition of success varies for each person — what is important for you might not be important for others. The goal is the desired result simplified into an objective that can lead you to success. That is why you need to decide what you want to accomplish based on your target audience, their expectations, and your team's capabilities. Otherwise, you may be scattered all over the place and not achieve anything.
5. Build online presence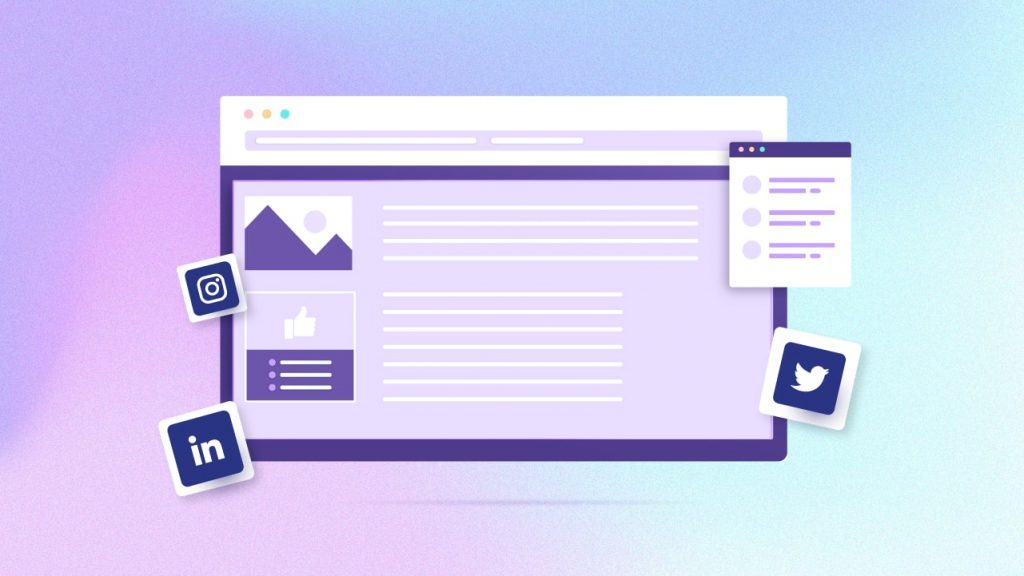 An agency that doesn't have an online presence is of no use. That's because not having an online presence means you're invisible, which means nobody can find you on the Internet, and there's a 0% chance of conversions. So, now, we're going to focus on two of the easiest methods to build an online presence:
Website
A website is the first thing that a customer contacts when they want to purchase your product or service. It allows you to rank higher on search engines, generate your leads, and display more information about your business, its advantages, and core values on the main page. When a customer finds making a purchase on your website difficult or wants to find some customer reviews, they will try your other channels, like social media accounts. This is where your efforts to build an online presence become valuable.
Social media accounts
Social media is now a crucial piece of the digital marketing puzzle, which sets you apart from the competition. Social media accounts are essential for companies looking to broaden their reach and grow their online presence. Having the right strategy, utilizing the most effective platform, and finding an optimal publishing schedule will fill your pipeline with leads, increase your visibility on search engine results pages, and ultimately drive more business to your agency.
6. Show expertise and work on your brand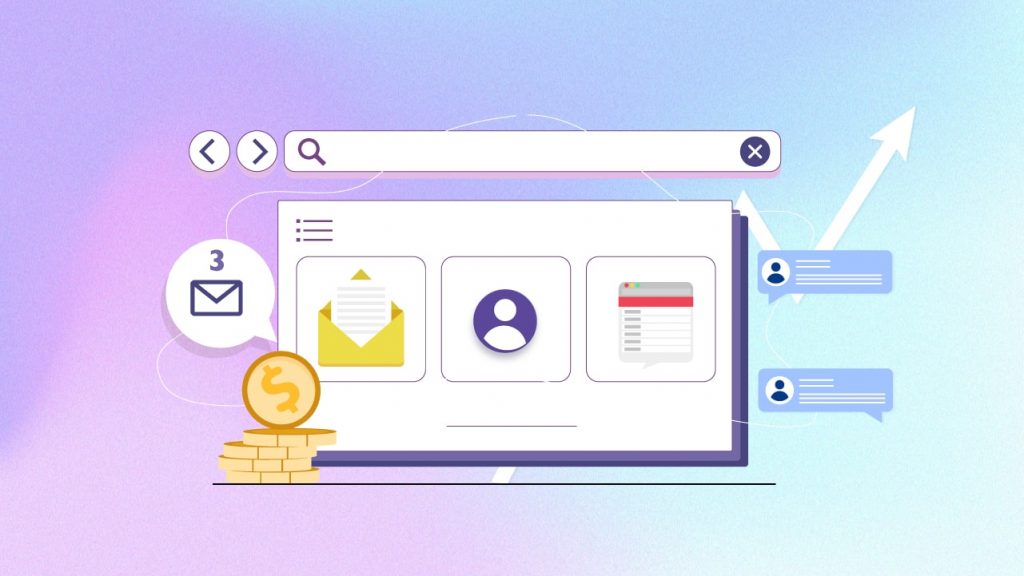 Now that you've built a strong online presence, it's time to put your expertise on display and start working on your brand. Working on your brand means building credibility, trust, and authority, while showing expertise means improving your portfolio.
Build relationships with your clients
You can develop your brand by interacting with the target audience, publishing content on different platforms, and providing value to readers through social media platforms. This can include creating blogs and articles, videos, podcasts, and a variety of other creative resources that people will find helpful.
Invest in great talent
What's the key to success? For some, it lies in the idea and how it works. For others, it lies in how they can execute an idea. The most powerful force at play is the team. It's no longer just about the idea but how well you surround yourself with talent that helps you to succeed. Of course, you can have the greatest idea in the world, but if you don't have great people behind it, you won't succeed. Great people don't come cheap, so invest in them.
Always work on your improvement
Working on improvement is a skill that many entrepreneurs often overlook. It should be the main task for everyone who wants to grow their business because, in this way, it is possible to maximize results and make them sustainable. You need to improve your skillset and make the most of your potential. This is how you can distinguish yourself from the rest of the crowd. If you work without passion, it will be reflected in your service or product. Always keep yourself updated on new trends and changes by reading blogs, taking courses, and continuously learning.
Conclusion
If you are tired of endless commonplace tasks, keeping silent about your brilliant ideas, and do not want to limit your burning ambitions, then starting your own agency is a fantastic option. It allows you to bring your most exciting ideas to life, keep a large measure of control over how the work is done and at the same time manage every aspect of the business. Starting your own business is a life-changing decision; the earlier you decide to do it, the better.
Notwithstanding, your own agency takes a lot of planning and time to develop, but it can be infinitely more rewarding than working for someone else. You're responsible for every part of the business, which means you're hiring staff, doing payroll, dealing with accountants, and making big decisions about the company's future. As mentioned above, we describe the most significant steps you should take to forward the development of your desired agency. Feel free to use this 6-step guide!